fashion
Yes you can pull off sneakers on a formal look
By
|
Is it acceptable to wear sneakers with long, formal pants (that are not denim or track pants)? There's no easy or obvious answer to this question, as it really all depends on the wearer's ability to carry off a look that can easily go awry.
The first thing you should consider is fit; slouchy pants will not work with sneakers, so get them to the tailor! Colour is another important consideration. For example, white sneakers tend to work very well with grey, while darker sneakers tend to work better with a black or navy look. The latter option also allows you to play with pops of colour. There are very few men who can carry the sneaker-and-formal-pants-look and pull it off. For the rest of you, I would advise that you keep the look a little less formal: if you're wearing a smart shirt then wear a bow tie instead of a normal tie. Also, opt for tennis shoes rather than running shoes.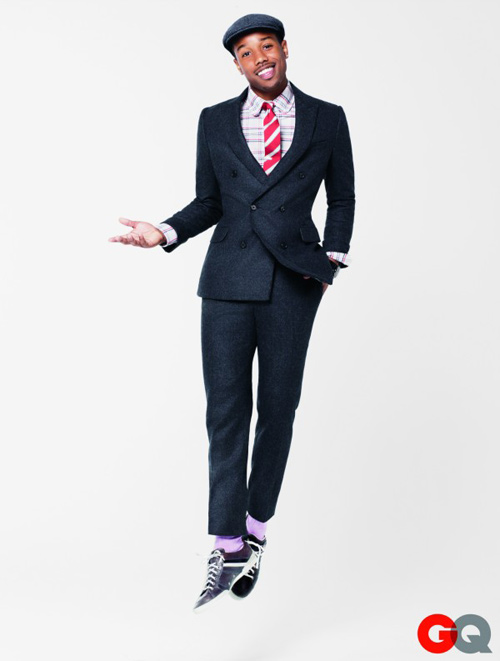 A suit and tie matched with sneakers. It should all be fine with the formal look at the top. The shoes will only make it cooler.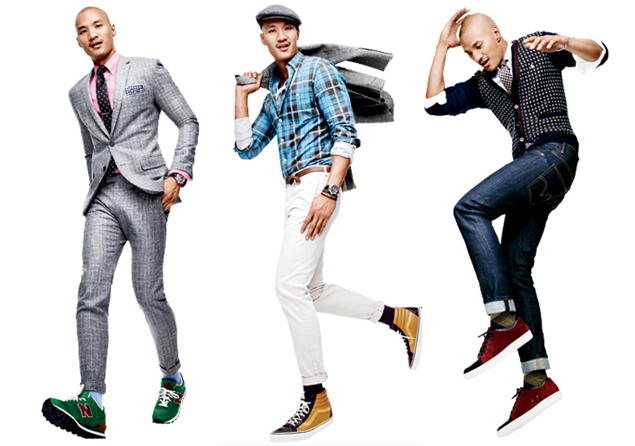 The colours can get playful as well. Just keep it all minimal.
Suit and tie star Justin Timberlake couldn't look any better as took his fans through a crazy dance routine.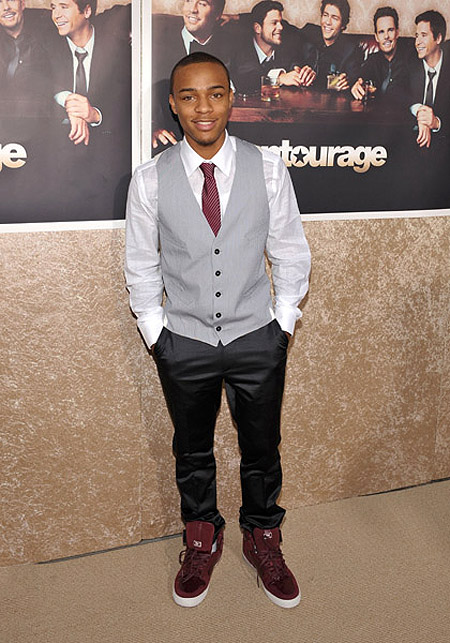 This is every bit dapper.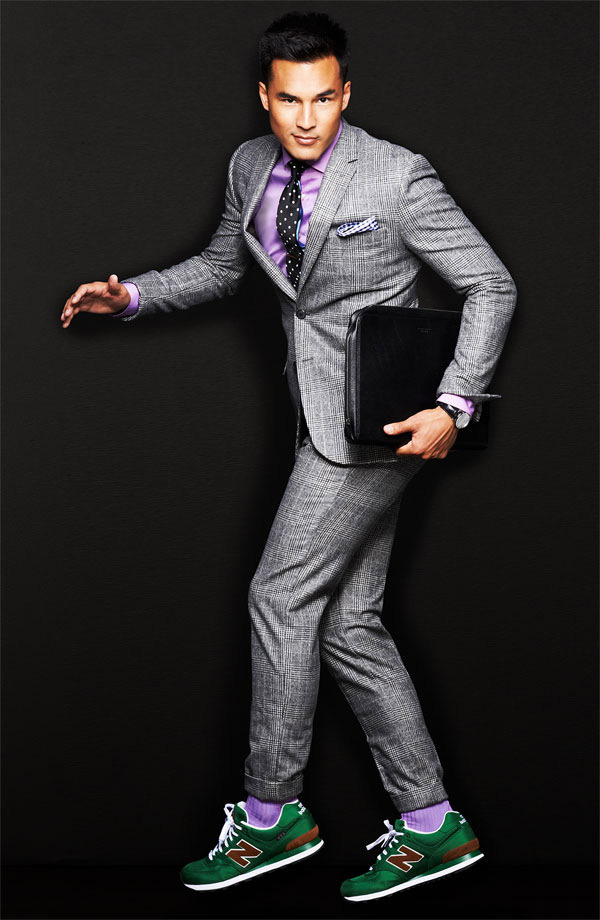 Trainers too can make the magic. Its all about matching it all well.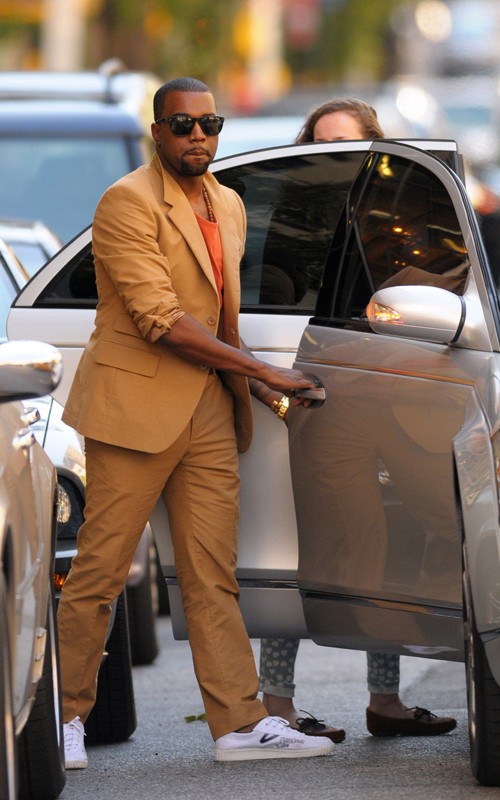 Kanye West wears this quite a lot and you can see that he's a real style icon.