Experiences
This Story Of a Ugandan Model Who Drowned In Pacific Ocean Will Leave You In Tears
By
|
What was visibly an afternoon of fun (watch his last snapchat posted minutes before the incident here), ended tragically with the passing of a young Ugandan model and soccer player Davies Kabogoza. Kabogoza drowned on April 29 while stand-up paddle boarding in the Santa Barbara Harbor in the Pacific Ocean.
He was signed to Elite Models, with an H&M contract under his belt. He was also an alumnus of Westmont College, where he graduated last year. A promising career and a wedding scheduled in a few months were ahead of him as well.
How he landed the lucrative modeling contract, and how he was homeless for months before,  is a story that won't leave you uninspired. I stumbled upon the story on facebook, and was awed by the young man's zeal and courage. He shared the story below on Humans of Westmont College in 2015.
"The only chance I had to go to class back home was when my mom got some money or when I played football, or soccer, for the team allowing me to go to school. I had three F's and a D on my transcript. It's kinda funny because Westmont looked at it and was like um Davies do these F's mean something else in your country?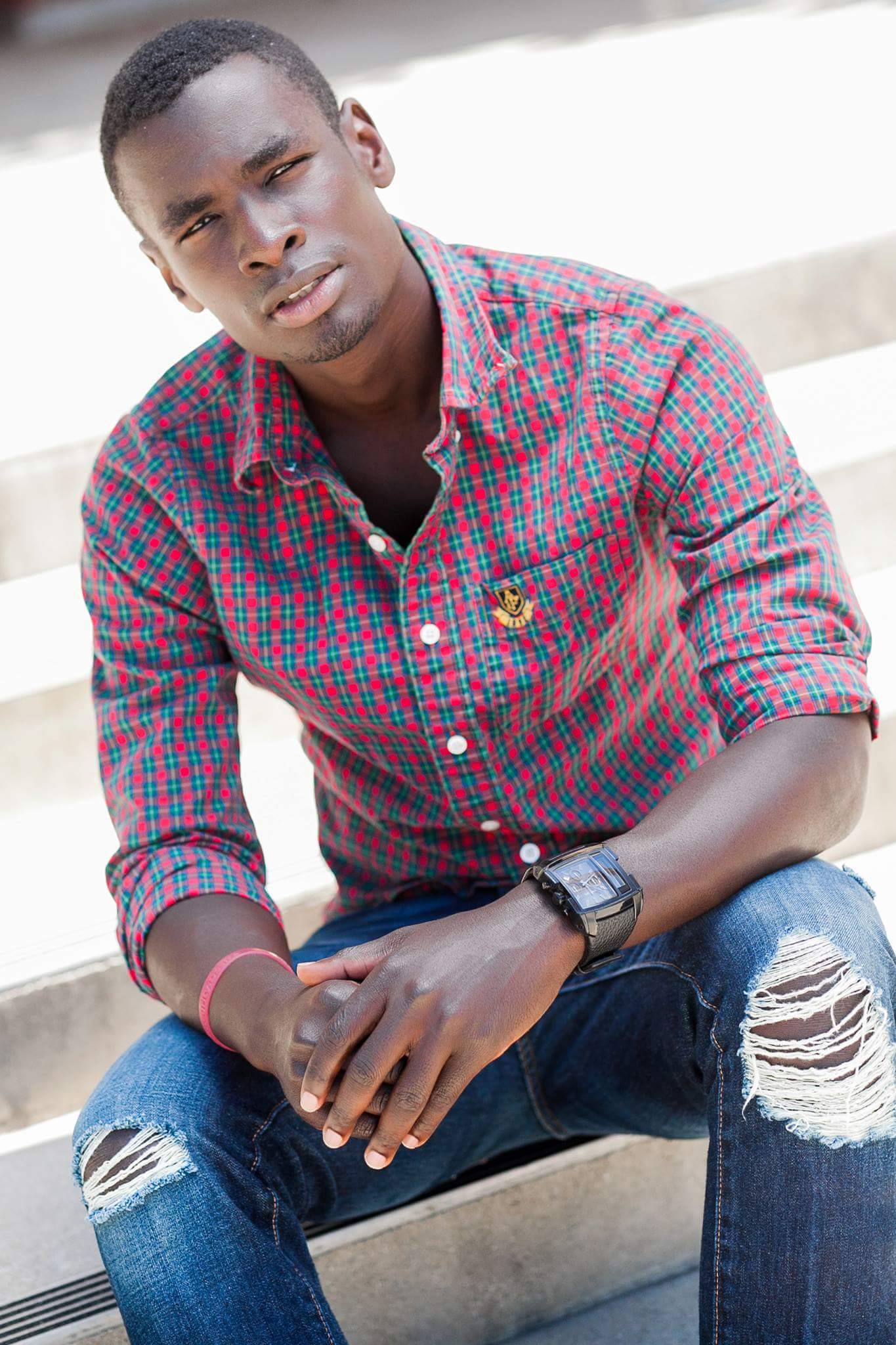 So they advise me to go to city college and get a good GPA. When the family I came here with realized I didn't get into Westmont with a big scholarship, they helped paid for my first semester at city college. End of 2012, they offer an air ticket for me to go back. And for me that felt like failure. The advisor at city college, Jennifer, told me that no one has the right to force you out of the country, unless you did a big crime. I come to my room and find a letter that says I've shown no gratitude, no respect. They told me if I don't take the air ticket back to Uganda, I need to find somewhere else to stay. I didn't know anyone and they gave me a week. Jennifer wasn't able to help me because she lived too far. So I moved out and all I had was a little backpack, the way I came. I was walking down state street and getting scared. I couldn't tell my family back home because my mom has high blood pressure and diabetes so things that worry her can be dangerous to her. For four months, I was homeless. I picked up a cleaning job, worked at the international student office, and worked as a security in the middle of the night so I didn't sleep much. I was playing football with city college. The Westmont coach was like are you planning on coming to play and all that. I was like yeah I always wanted to go to Westmont but it's a lot of money. He's like well I like the way you play and all that. So that made me feel good. In beginning of 2013, I got a phone call from Westmont, from Silvio, said they could reactivate my application and for me to send my transcripts. A few days, they tell me I got in. It was the coolest thing to hear. But it was like $60,000 for international student. That year, I had the best soccer season, had like twenty-six goals. So they invited me to what they call the round table and there I met a gentlemen who invited me to speak at the Santa Barbara youth college awards ceremony. I meet the former mayor of Santa Barbara, Hal, who asks me how I was doing right now. I told him I was homeless and started breaking down and crying. He offered me a place to stay. By this time, my girlfriend tells me the only way you'll be able to go to that school is if you get married to me, you can get financial aid and all these scholarships. I'm like you're kidding right. She was really furious.
I get a call from Silvio asking for my bank statements. I knew I had five bucks. I sent them anyways and he right away called. He was like do you think you can come to my office and we talk about this. He's like do you think you can go to Westmont and I'm like yeah. He asked how and I said I don't know,  but I think there's a big reason to why I stayed here. He's like I think you may have too much faith, we're talking about six grand here and you need to pay at least half of it when you start. Silvio gives a week to find $500 to pay to confirm I was coming to Westmont. Hal gave me $500 but told me to think about how I'm going to pay for tuition before I start school. That following weekend, he and his family were traveling to New York for a play call LesMiserables, and invited me to come. At the theater, there was this lady who kept creepily looking at me. Really creepy. At the end of the play, she comes and asks are you a model by any chance? I'm like no. She's like why? do you want me to sign you? I have an agency. I'm like no thank you. It seemed so sketch. I didn't want to give my number and email but Howard gave her his email instead. A couple days later she sends a long email that she's the president of Elite agency and told me to come to the office whenever I'd want to do it. Eventually I went and the girl at the desk sees me and is like Omg Marcus, Davies is here! This guy comes out in women's shoes and he's like hello gorgeous, you're exactly how she described you, look at that skin, where have you been all my life? And I'm like okay this is weird. So then I sign a contract and take headshots for a porfolio.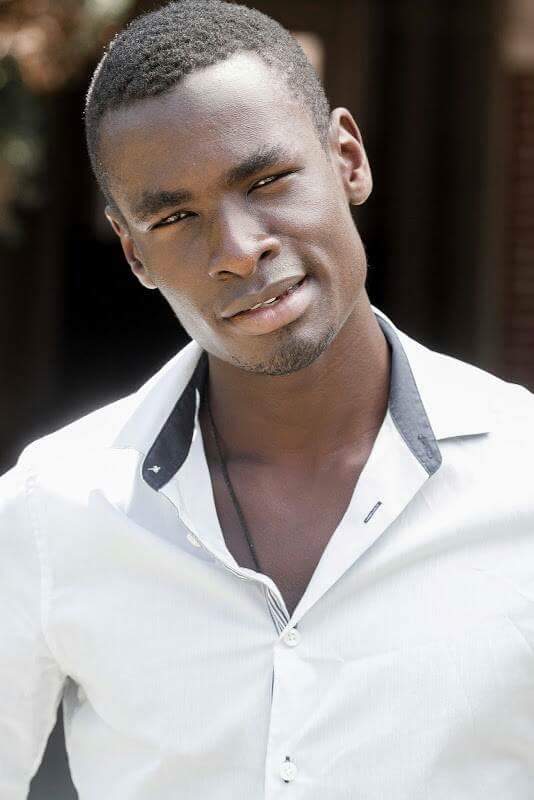 They later called me and told me I have my first gig with Abercrombie. It was a two week shoot and I made $47,000. Silvio calls and asks if I got any sponsors and I tell him I think I have about $47,000 and he's like how, why, where did you get it? I'm like well I worked. He's like well welcome to Westmont but are you sure you're gonna be able to keep this job? I'm like we'll see. A lot of people told me that I can't do it but then something happens like creepy lady looking at me and things like that and I am where I want to be. So even if this job ends, there might be something else that God plans. My girlfriend calls after like months and is like did you think about it? I'm like I told you I'm not getting married. She gets really pissed. She hooked up with her ex-boyfriend, everything became weird, and we broke up. People joked about Davies is engaged, he's married. It went on for a really long time and it was really annoying me. So that was beginning of Westmont. So then contract from contract, I paid off all my tuition my first year and half the following year. The contract with H&M helped me build my mom and her younger children a house. We lived not having anything and worrying about where we're gonna live the next month, so it felt good to accomplish that. Also for my siblings, I made sure they all went back to school. At a party, I get surprised with a five-year contract with Armani. With the money, I was able to help my sister graduate last month. My brother just started college. Everything just really fell in place. Challenges in the job is where I personally believe everyone is unique, beautiful, talented, and gifted but the kind of work I do kind of puts people into a category of who's more good-looking, beautiful. I try to make sure that part of my life doesn't cloud who I really am, what I believe in."
You can visit his blog which he updated almost weekly, sharing his thoughts on culture, mental health and more here. May his soul rest in eternal peace.
What do you learn from Davies' story? Sound off in the message box below.
satisfashionug@gmail.com