Fashion News
The World's highest paid models of 2014 are here
By
|
The list of the highest paid models during the past 12 months is here. On it are two black model Jourdan Dunn and Joan Smalls; one African model Candice Swanepoel and one Chinese model Liu Wen.
1. Gisele Bundchen – $47 million
Supermodel Linda Evangelista famously wouldn't get out of bed for less than $10,000; this year it could be said Gisele did not leave the house for less than $128,000 a day. The Brazilian icon pocketed $47 million in the last 12 months before taxes and fees, making her the world's highest-paid model for the eighth year in a row. Along with lucrative contracts for H&M, Chanel, and Carolina Herrera, Gisele gets a cut of sales from the jelly sandals she designs for Brazilian shoemaker Grendene. The face of Pantene hair products and Oral-B in Brazil, Bundchen's line of Hope lingerie — Gisele Bundchen Intimates — also plumps up her paycheck. A Goodwill Ambassador of the United Nations Environment Programme, 34-year-old Bundchen sits on the board of the Rainforest Alliance, a non-profit dedicated to conserving biodiversity and sustainability.
2. Doutzen Kroes – $8 million
Dutch powerhouse Doutzen Kroes continues to go from strength to strength, bolstering her lucrative L'Oreal cosmetics contract and longstanding Victoria's Secret deal with H&M catalog work, Emilio Pucci and Miu Miu appearances. The face of a steamy new Calvin Klein fragrance ad, the 29-year-old also has her own line of cashmere sweaters. Kroes gave birth to her second child in July 2014.
2. Adriana Lima – $8 million
Another millionaire minted by Victoria's Secret, Adriana Lima is the longest-running Angel in the brand's history, first posing for them in 2000. The 33-year-old's supermodel seniority comes with a supersized deal, which she supplements this year with a new contract as Desigual's brand ambassador. The Brazilian beauty also returns as the face of Maybelline, 11 years after she initially signed with the youthful cosmetics company. Overseas, a deal with Veet hair removal cream in Turkey and an endorsement of AMAZONIA water expands her audience. She reportedly split from husband NBA star Marko Jaric in May.
3. Kate Moss – $7 million
The indomitable Brit returned this year as the face of luxury jeweler David Yurman. A longtime Rimmel ambassador, she continues to produce collaborative fashion lines with British retailer Topshop. Moss' $7 million annual income includes campaigns for St. Tropez self-tan and Kerastase haircare products.
3. Kate Upton – $7 million
It's been a very good year for Kate Upton. A newcomer to the highest-earning models list, Upton cashed in on her Sports Illustrated Swimsuit Issue covers with a lucrative Bobbi Brown cosmetics contract and Express clothing line signing. Upton was signed after a video of her performing a popular dance known as the "Dougie" at a sports game went viral; she has since landed campaigns for Sam Edelman, David Yurman and Accessorize. Upton, whose curvaceous figure may once have made her an unusual choice for high fashion shoots, has proved her detractors wrong — the 22-year-old took home an estimated $7 million paycheck before taxes and fees. Her 2014 silver screen debut, The Other Woman, grossed $194 million worldwide.
3. Miranda Kerr – $7 million
Miranda Kerr may no longer be a Victoria's Secret Angel, but she has a new seven figure contract with Wonderbra to thank for her impressive earnings this year. She added to her paycheck with H&M, Swarovski, Reebok, Mango and Shopstyle campaigns. The 31-year-old also owns a cosmetics line, Kora Organics, which she launched in 2009; fans can also drink from a Kerr-endorsed teacup she released for Royal Albert. She is recently divorced from actor Orlando Bloom and has one child.
3. Liu Wen – $7 million
The first Chinese model to walk Victoria's Secret runway, Liu Wen continues to earn tremendously from an Estee Lauder contract, Esprit, H&M and Calvin Kelin campaigns. She is the new body of La Perla, and has also added a lucrative Coach campaign to her resumé, among work for Tory Burch and Lane Crawford. The 26-year-old supplements her paycheck with several deals in China.
 4. Alesandra Ambrosio – $5 million
Yet another Victoria's Secret millionaire, Alessandra Ambrosia adds to her Angel income with PINKO and H&M contracts. The 33-year-old Brazilian mother of two has her own clothing line with Planet Blue.
4. Hillary Rhoda – $5 million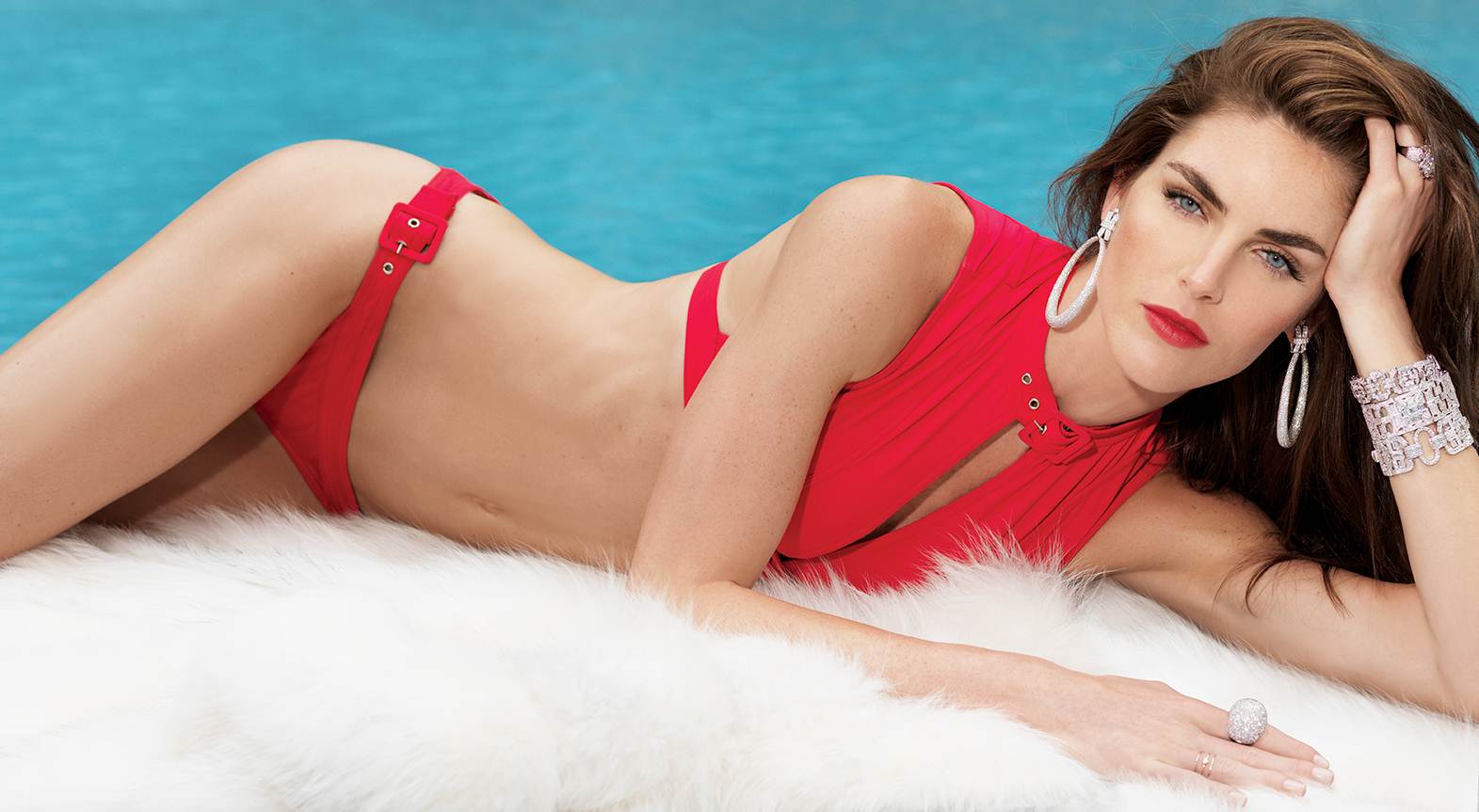 American Hilary Rhoda has a sweet, eight-year long Estee Lauder cosmetics contract to thank for the bulk of her estimated $5M paycheck, which she supplements with campaigns for Totême, Sarar, and Helmut Lang.
5. Natalia Vodianova – $4 million
It's been a busy year for Natalia Vodianova. The 32-year-old Russian has re-signed a well-paying fragrance contract for Calvin Klein Euphoria, which she first sprayed on in 2006. She also clocks in a Guerlain cosmetics contract and designs a line for European lingerie makers Etam. Vodianova gave birth to her fourth child in May.
5. Carolyn Murphy – $4 million
At 39, American sweetheart Carolyn Murphy is the oldest model on the ranking. She continues to out-earn youthful competition with a longstanding Estee Lauder contract, adding Massimo Dutti and Jones New York campaigns to her advertising work. Murphy got her start modeling as a tanned 17-year-old in sunny Panama City, Fla. and has since worked with some of the most eminent names in fashion, from Steven Meisel and Mario Testino to Karl Lagerfeld and the late Helmut Newton.
5. Karlie Kloss – $4 million
A newcomer to the highest-paid models list this year is 22-year-old Karlie Kloss. The Victoria's Secret Angel was discovered in a charity fashion show, and now models for the likes of Jean Paul Gaultier, Coach and Neiman Marcus.
5. Jourdan Dunn – $4 million
A new addition to this year's highest-paid models ranking is Brit Jourdan Dunn, who joins the list thanks to lucrative cosmetics signings with Maybelline and Burberry English Rose Makeup. Discovered in a west London Primark, the 24-year-old today models for Express, H&M, Topshop and Target. She has a matching tattoo with model best friend Cara Delevigne.
6. Anja Rubik – $3.5 million
Another newcomer to the ranking is Polish model Anja Rubik. The face of Yves Saint Laurent's Paris je t'aime fragrance, Rubik also models for Salvatore Ferragamo's perfume and Elie Saab's scent. She supplements these earnings with Hugo Boss and 7 For All Mankind campaigns. The 31-year-old is the host and judge of the Polish version of Project Runway.
6. Cara Delevigne – $3.5 million
A new addition to the highest-paid models this year is Brit Cara Delevigne. The face of Burberry beauty and YSL's cosmetics campaign, Delevigne also models for DKNY, Mulberry and La Perla. She has a matching tattoo with fellow ranking newcomer, Jourdan Dunn.
7. Candice Swanepoel _ $3 million
South African Candice Swanepoel continues to pull in cash with her Versace fragrance contracts and MaxFactor cosmetics deal. A Victoria's Secret Angel, Candice, 25, was first discovered in a flea market ten years ago.
7. Joan Smalls – $3 million
A catwalk queen, Joan Smalls has translated her stomping success into a Tiffany & Co. contract, Neiman Marcus campaign and H&M catalog. The Puerto Rican 26-year-old is the first Latina ambassador for Estee Lauder.
7. Erin Wasson – $3 million
Maybelline model Erin Wasson is also the face of Cartier's La Panthere fragrance, and appears in Madewell and Free People clothing campaigns this year. The 32-year-old has also signed a large Esprit deal. The American model has her own line of slogan tees for sale on her website, with expressions including "Ignore the It Girl."
7. Erin Heatherton – $3 million
25-year-old Erin Heatherton has this year branched out into TV and film, playing a supporting role in small screen series The League, and on the silver screen in Grown Ups 2. The Victoria's Secret Angel makes the bulk of her earnings from the lingerie contract, plus Chopard's Happy Sport jewelery campaign.
 7. Lindsey Wixon – $3 million
The face of Versace's Vanitas fragrance, Wixson also models for Aldo, Sisley and Chanel. At 20 years old, she is the youngest member of Forbes' highest-paid models list.
7. Daria Werbowy -$3 million
The face of Lancôme, Ukrainian-Canadian Daria Werbowy adds to her beauty contract income by modeling for the likes of Tiffany & Co., Mango, Isabel Marant and Diane Von Furstenberg. The 30-year-old has appeared on the cover of international Vogue issues more than 50 times.
Source: Forbes
satisfashionug@gmail.com