Satis-Fashion Picks
The Cutest Fringed Heels Under 100k Your wardrobe Needs Now
By
|
Fringe is one of this year's biggest trends, thanks in part to its boho-chic effect and also the street style stars who are getting photographed embracing it. Fringe is available in everything from shoes, accessories, bags and also dresses. You just can't fail to find something in fringe to embrace the trend with. Like we always say, wearing one trend head to toe is a not cool, pick out just one piece from the trend and incorporate it into your personal style.
We've selected a few a pairs of fringed sandals you can actually shop online now and get your fringe freak on. Shopping shoes online can be a tad tricky, make sure you know your size and check if they have the shoes in your size before you go ahead to add to your cart.
Your wardrobe starts with a comfortable pair of heels you can wear anywhere, from festivals to the red carpet.
Click on the image to go ahead and shop
Brown lace-up ankle boots (70,000 shs)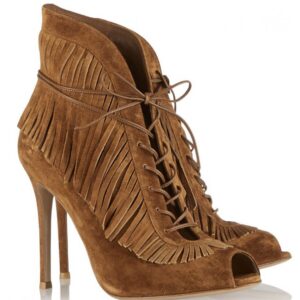 2. Brown peep toe heels (75,000 shs)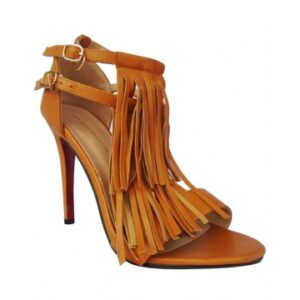 3. Brown high top heels (86,000 shs)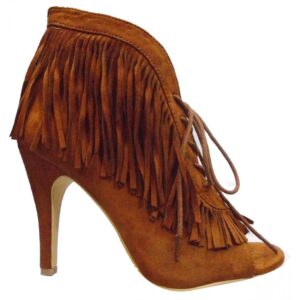 4. Black heeled sandals (79,000 shs)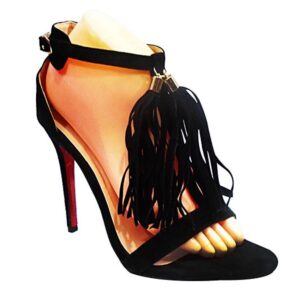 5. Blue heeled sandals (79,000 shs)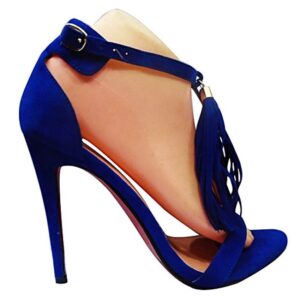 What do you think of the fringe trend? Sound off in the message box below.
satisfashionug@gmail.com