fashion
The Chunky heel: The hottest shoe right now
By
|
Every girl loves her heel. These days it doesn't matter what size the heel is. Surely a life without high heels is almost close to nothing. We saw a lot of these at international shows during the previous season. At first I was just baffled by the science behind them. You remember our mothers enjoyed their fashion in the fattest heels ever. The heel kept on dwindling to almost pencil skinny.
This chunky heel was a fashion staple for our mothers. However it is now a street style trend.
This trend is taking a flip right now. The heel is fattening by the season. It will only be a few a months and our mothers' heel is back completely.
So many celebrities are carrying this trend effortlessly off the runway. Chunky heels give you all the pleasure of standing tall and getting the right posture (& of course being the femme fatale we always want to be) without the pain that comes along with stilettos.  Of course, there's no replacement for those killer pairs of stilettos but we are totally in for chunky heels. 
The chunky heel is comfortable and easier to carry around.
These ruled runway shows for designers such as Michael Kors and Fendi
The good news is for the taller frame women. You can rejoice now and give your flats a break for a while. A sturdy pair of chunky heels is absolutely flattering for tall women as well. For everyone else, well let's say it's a blessing! Tall or petite, you need to follow certain rules while wearing a pair of these:
– Chunky heels and boot-cut or flared jeans are anti each other. Never wear them together.
– Ensure your pants/trousers stop at your ankle while pairing them with chunky heels.
– Wear them with your leggings, tights, skinny jeans and cropped pants.
– Chunky heels also go well with A line skirts and pencil & miniskirts with hemlines that stop at just above the knees.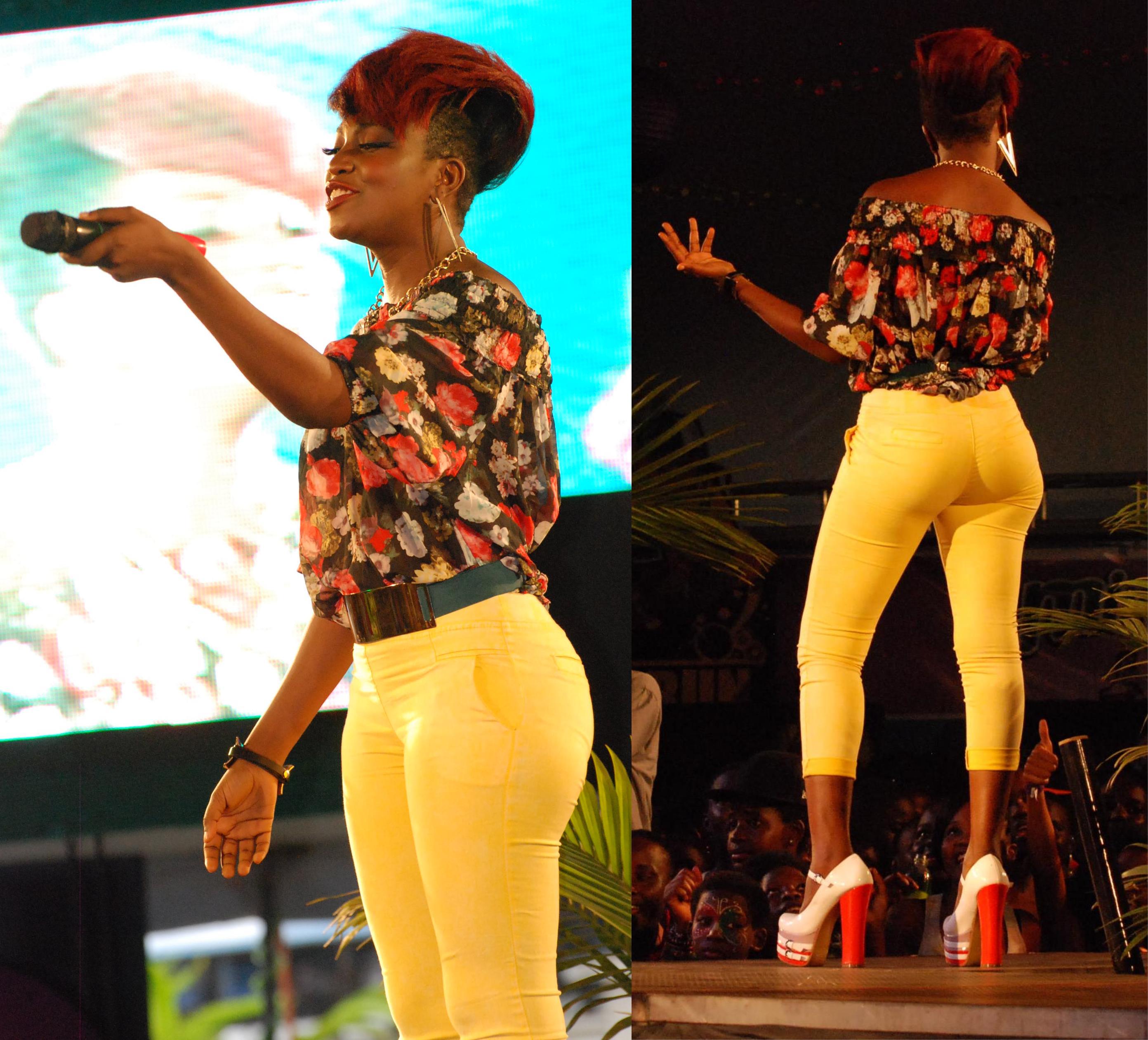 Irene Ntale rocked these last Saturday. She looked dashing. She would have looked much better if her pants were ankle length long.
These are really hot shoes.. It's now a Must to own a pair

satisfashionug@gmail.com