Shopping
The 5 Top Fashion Sellers on Jumia Market
By
|
Shopping online is fast becoming the easiest way to access exciting fashion deals, thanks to e-tailers such as Jumia Market that have a huge selection of great finds at affordable prices. This is definitely making us shopping addicts, everything we were not. On that note, we managed to come up with a list of the best fashion sellers on popular e-tailer Jumia Market.
These sellers carry a great selection of fashion, from affordable accessories to super comfortable shoes at unbelievably fair prices. And to make this even more fun, we've made a few picks from their collections which we recommend you to spend your money on right away.
Let's shop away.
Where all questions about watches are answered. They have the biggest collection of watches on the internet at really good prices. From colour to brands, all your watch needs are catered to here. Shop our picks below.
Looking for the best fashion for women? Diva Fashion star have it all, from sexy jumpsuits to cute bodycon dresses. Click on the image below to visit the seller's e-shop.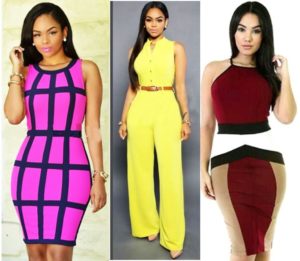 This seller has a great selection of the most stylish men's shoes right now. From classic brogues to sneakers and casual shoes. Shop our picks below.

4. Orange Shops
Fashion should never be boring, and Orange Shops brings this to life with their wide selection of casual clothing all in pops of colour, patterns, and stripes. If you're looking for what to wear on that cool Saturday afternoon with the boys or Sunday at the beach, this is the seller to trust. They have only men's wear, but that doesn't mean a lady can't rock this orange hoodie!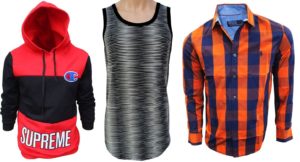 Checkered shirt in blue and orange
5. Bata
Bata has a wide selection of quality shoes for women, men, and kids. This hugely popular shoe brand doesn't disappoint when it comes to quality and excellent customer service. See our picks below.

Go ahead and share with us your experience shopping from the above sellers. We want to hear from you. Sound off in the message box below or drop us an email.
satisfashionug@gmail.com