Style
My Style: Angela Kibuuka – Day 1
By
|
Angela describes herself as a creative person. "I love creativity and pushing my craft senses, " she shares. She's a student at Georgetown University in Washington D.C and also doubles as a fashion blogger. She uses her blog Style Synopsis, as an outlet to share her passion for fashion and style with the rest of the world. "My blog is a button on a garment, an avenue on the road to my styling success. Styling different outfits is second nature to me and I thoroughly enjoy the process."
Her dream is to pursue a career in fashion.
I endured the cold as it penetrated through my veins when I was wearing this structured jumpsuit. I really do appreciate the art and design behind clothing sculpted to fit the female body according to size. This Cape Jumpsuit makes me feel like a super hero especially when the wind blows the cape away aha!. It is a cool feeling having those imaginary super powers. This look is very elegant and an undoubted choice for a formal event especially if you want to stand out from the crowd. This vibrant red color adds sass and spice to the look. This jumpsuit can be worn with or without the belt. I decided to go with the belt to give the illusion of a small waist line. Either way works though. Go all out with red and wear a vibrant red lippie like I did.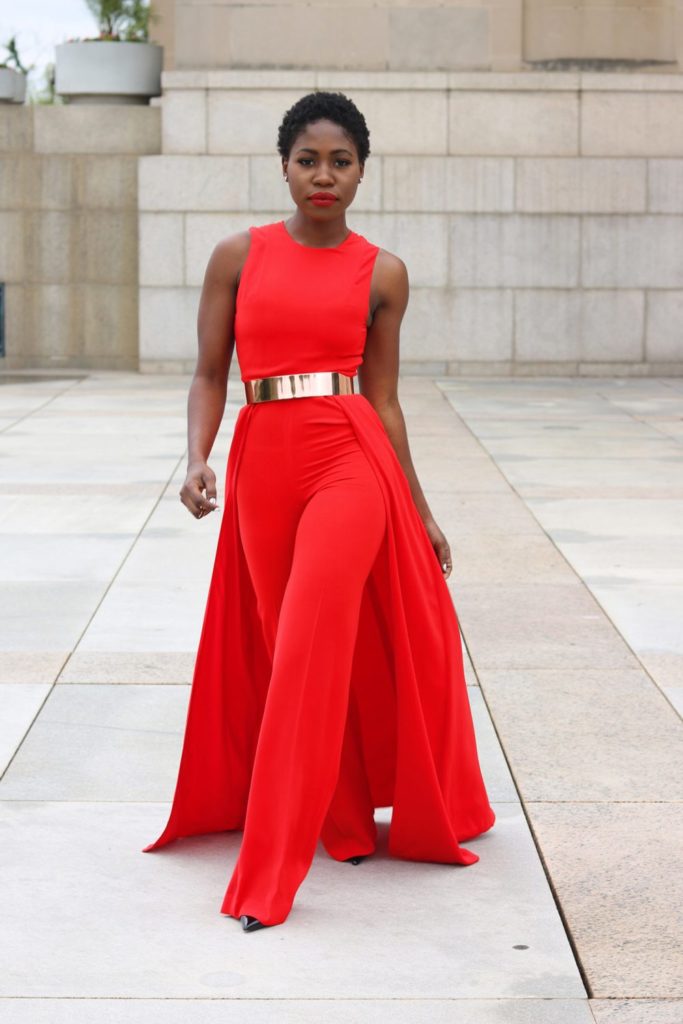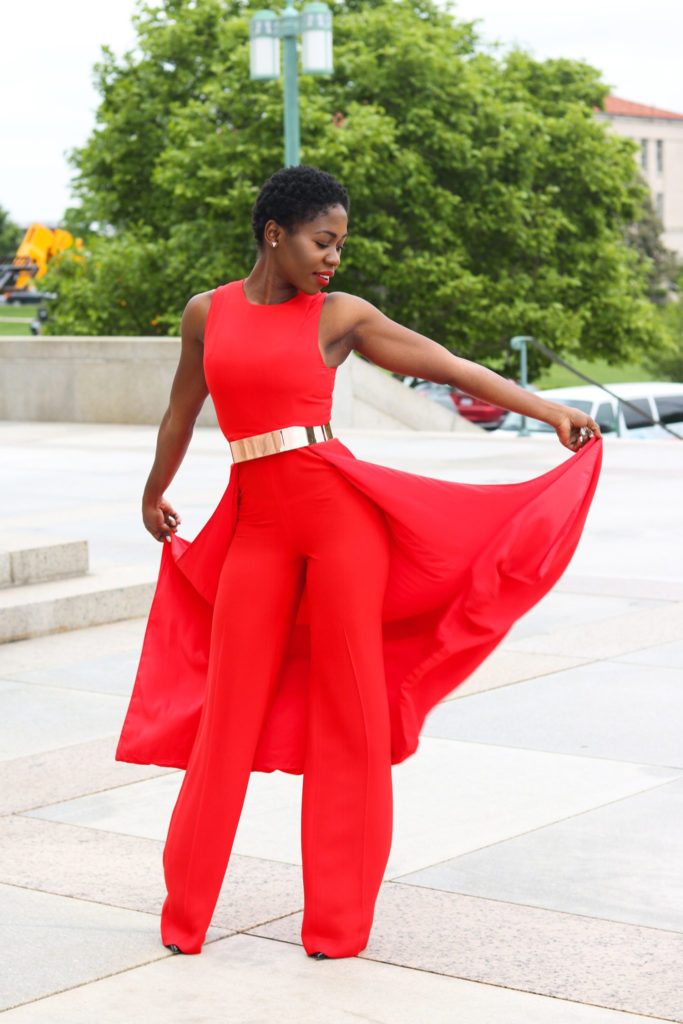 What are your thoughts on Angela's look today? Sound off in the message box below.
Check out her fashion blog Style Synopsis and don't forget to subscribe.
Do you wish to be our style star next week? Drop us an email.
satisfashionug@gmail.com