Hot in UG
Mercy Adrea: Style star of the week
By
|
Mercy is a Ugandan student based in Dublin Ireland. Her fashion is bold and eccentric. She can get hilarious when she wears one of pair of shoes countless times just because she's fascinated by them. I stumbled upon her profile on facebook literally subscribed to it. I've been following her for a month now.
Our creative team unanimously chose her as this week's Style star. She talked to us about her style obsession with shoes and her .
How do you describe your personal style?
Hmmm my personal style comfort, elegant and sexy. I wear what fits and looks good on me.
How long do you take to get yourself ready for the day?
Haha that depends on what the day brings and my schedule for the day… But It doesn't take me "years" to get ready. I think of what to wear the night before so time getting ready is minimal in the morning say 30 minutes.
I love your unique shoe choices. How many pairs of shoes do you own?
Eeeer truthfully speaking I don't know maybe a hundred pairs or more… Gave out a few pairs through my sisters persuasion a few weeks ago so they a less now. I need to compensate for those taken haha. And that will be in a matter of weeks.

Her style sense is as beautiful as her personality
 You seem to be a have an obsession with shoes. What fascinates you about them?
The design of the shoe fascinates me. How it elongates ones legs and height even changes ones style of movement, posture and how they stand. Shoes really define ones status it's the first thing people look at on a woman. I believe a good pair of shoes that modify your legs can have a positive impact or negative first impression.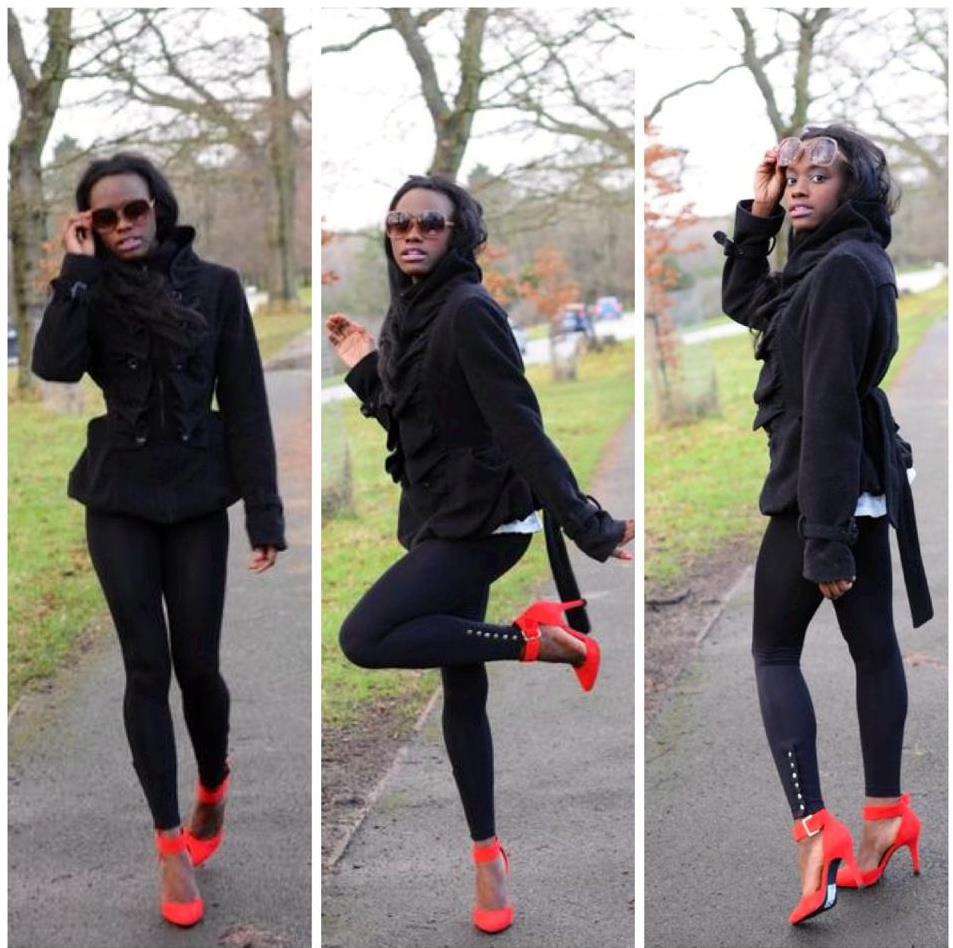 She is fascinated by shoes
So do kindly tell us what is on trend in the shoe world.
Right now the shoe trend going around are the "BOAT SHOES" they were showcased by many designers during the fashion week. They are  kinda pointy in the front and high really gorgeous and trendy. Spikes are also trendy right now.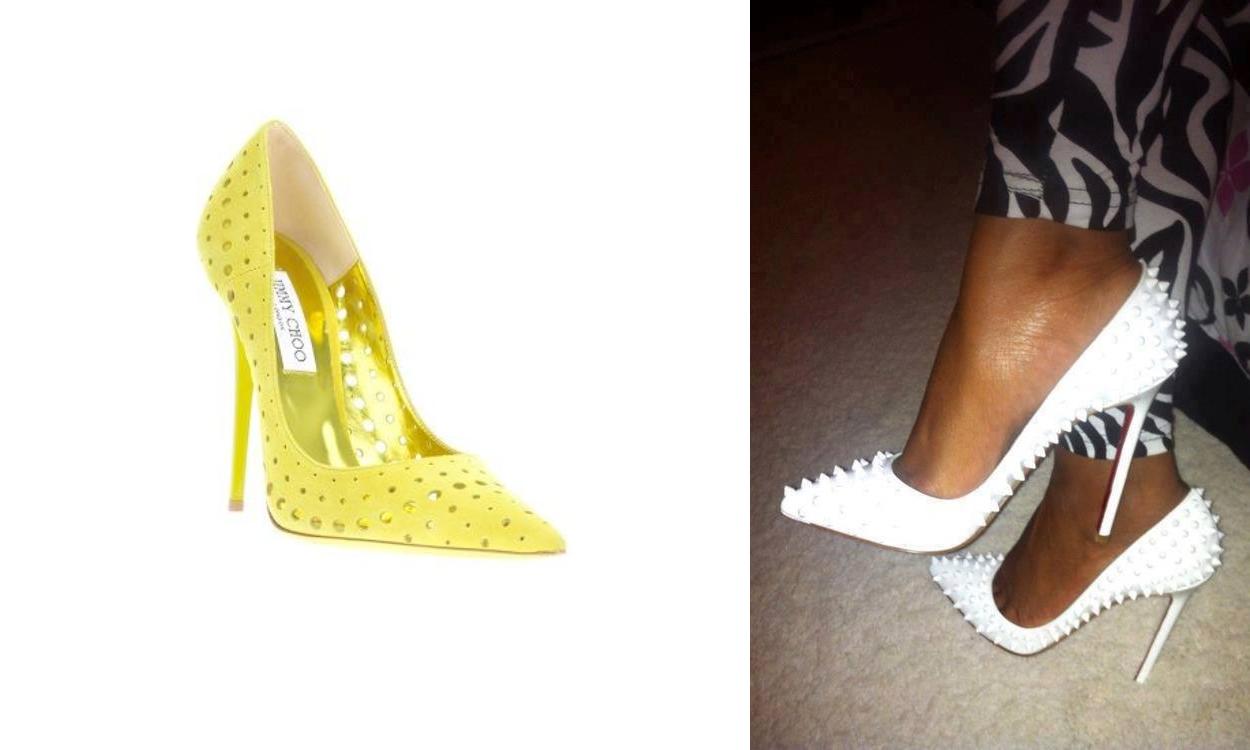 Mercy rocking the spiky trend
Do you have a style icon? If so please share
Michael kors, he makes the most elegant outfits and DUABA SERWA she's an African designer her designs are magnificent
And my mum she's awesome she's number one style icon for me.
Designs by Duaba Serwa.
What style trends do you feel men should keep away from?
I do not like the really short shorts for men that are being flaunted everywhere these days. I think these suit a particular body type concerning the men. I'm not saying don't put on shorts but really short shorts for men are a no no for me.
To feature here, please send us an email, inbox us on facebook or tweet us. You could be the next style star.
satisfashionug@gmail.com