fashion
Meet The Creatives Behind All The Glamorous Looks Seen At The 2016 Abryanz Style & Fashion Awards
By
|
The Abryanz Style & Fashion Awards is fast becoming one of the biggest fashion events in Africa bringing together fashion influencers from all over the continent. This year's celebration was held last Friday at Serena Hotel and it was 'lit'.
The star-studded ceremony was graced by socialites, celebrities, and fashionistas with probably the best fashion display yet. We brought all the fashionable moments on the red carpet (click here in case you missed), now we take you behind all the looks they wore. Meet the hair stylists, makeup artists and fashion designers behind the most talked about looks at the event.
Judith Heard
Socialite Judith Heard didn't disappoint with this vibrant pink number with black sheer detail. She was styled by Posh by KC.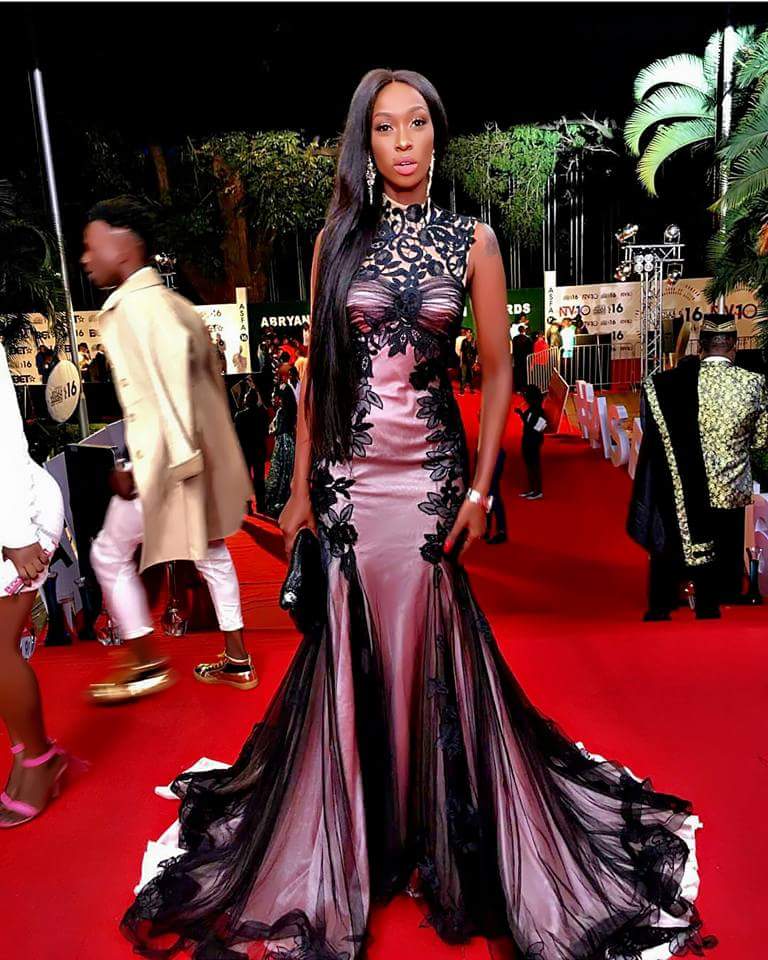 Malaika Nnyanzi
TV personality Malaika Nnyanzi was dressed by Kwesh in a simple but gorgeous piece from their atelier. Her minimal accessorizing made this one of the best looks of the evening. Her hair is Sonia (0777684014/0752369515). Malaika did her makeup.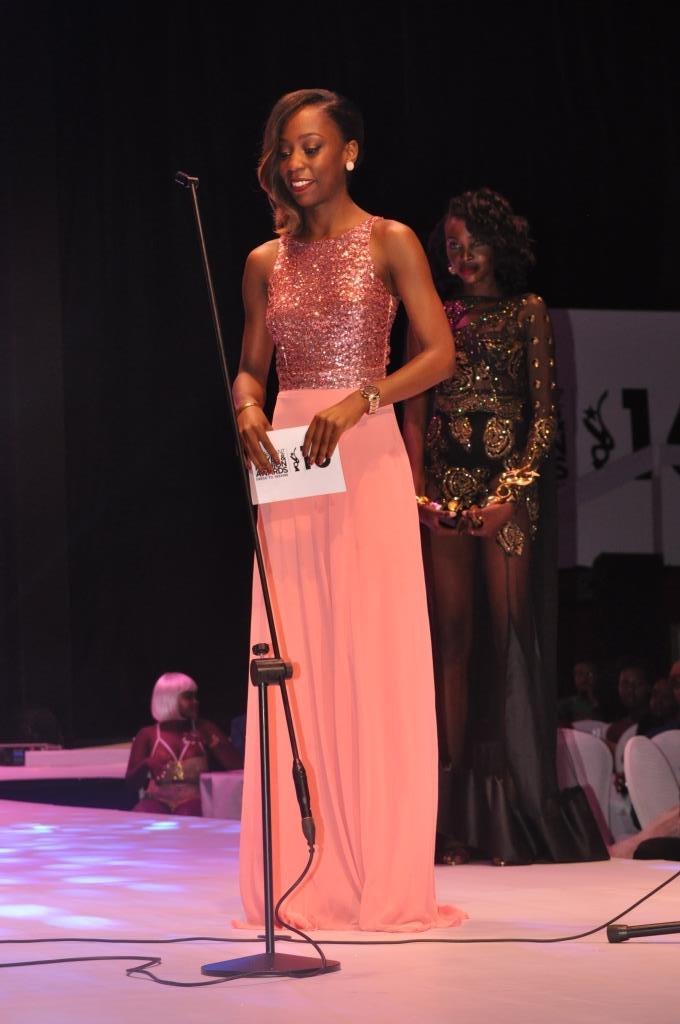 Natasha Sinayobye
Actress Natasha Sinayobye looked radiant with her minimal makeup, short hair and this floor-grazing gown from Beryl Qouture by Anita Beryl. We absolutely love the shoulder detail and of course her short hair. Her makeup was done by Faith of Iman and hair by Hair by Zziwa.
Avril
Kenyan singer Avril had one of the biggest highlights of her career on this event if her social media posts are anything to go by. Her hair was a tad too much for the dress which had quite a lot detail. That said, she still slayed the red carpet. Her dress was custom made by Tanzanian designer Martin Kadinda (winner East African designer at the event). Her makeup was done by Zipper Atafo using Huddah Cosmetics by Huddah Munroe.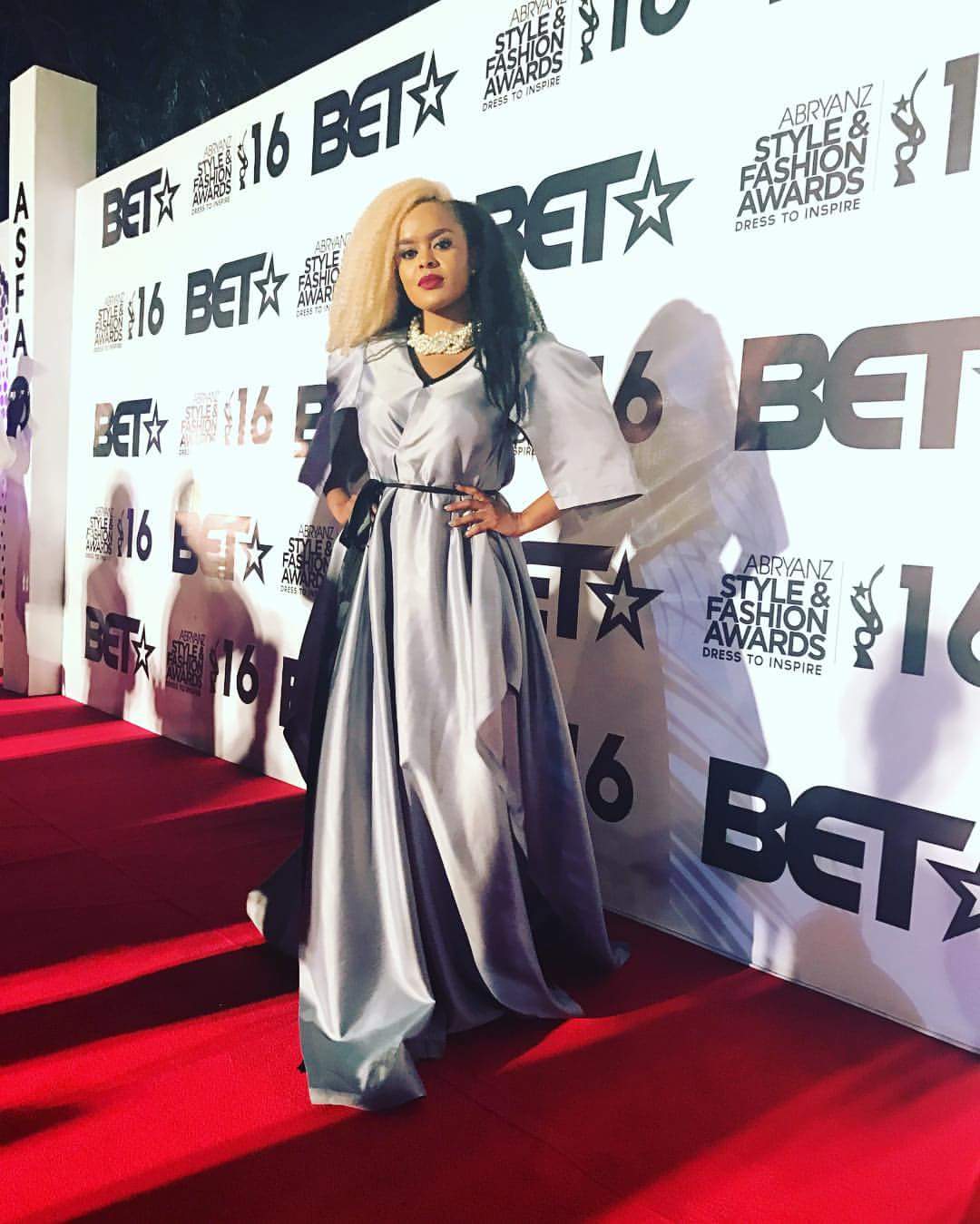 Vimbai Mutinhiri
Zimbabwean TV personality and model Vimbai Mutihiri was the host of the event. She flew in her glam squad from Nigeria just for this event. She was styled by Rhoda Ebun Ogunsina in a bedazzled dress by Moofa Designs. Her makeup was done ace Nigerian makeup artist Anita Brows. She earned extra points for posing on the red carpet like a pro.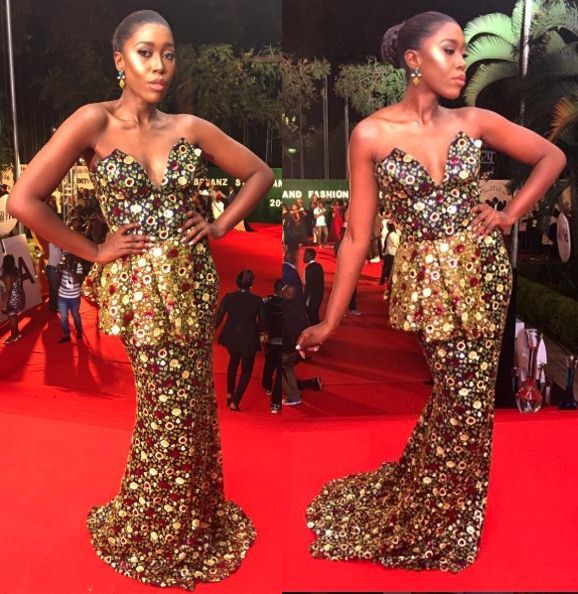 Anita Fabiola
Anita Fabiola was one of the best-dressed girls of the evening. Her gold number and shoes were bought off the rack from Zara in Atlanta. Her makeup was done was Zipper Atafo. She did her hair.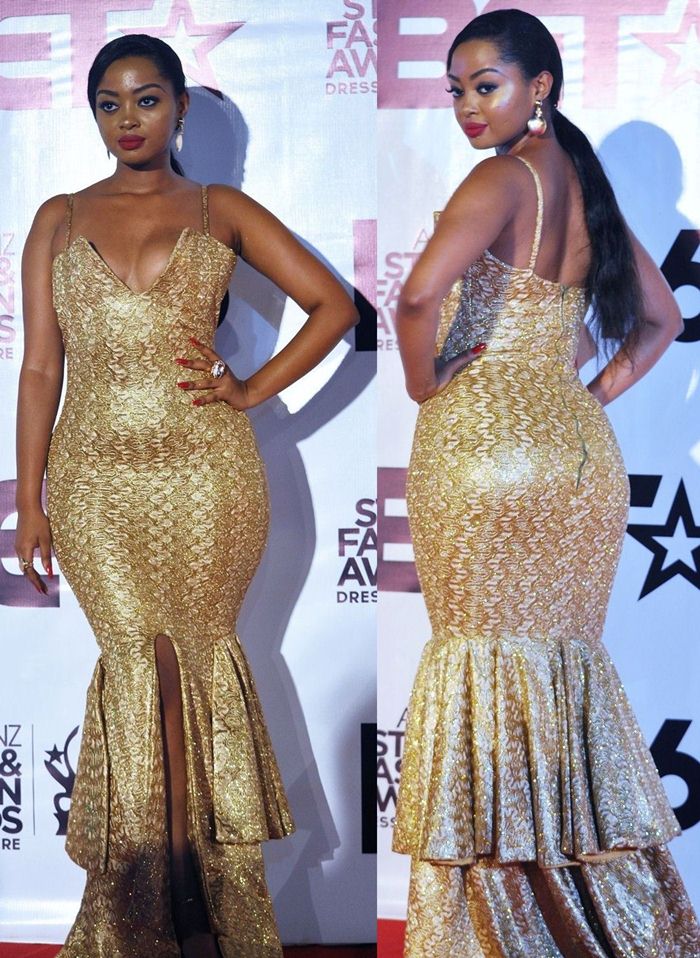 Crystal Newman
Media personality Crystal Newman looked like a princess in this green dress with sequined detail. Her dress was designed by Martha Jabo. Her makeup was done by Makeup by Rae. Crystal did her side plait.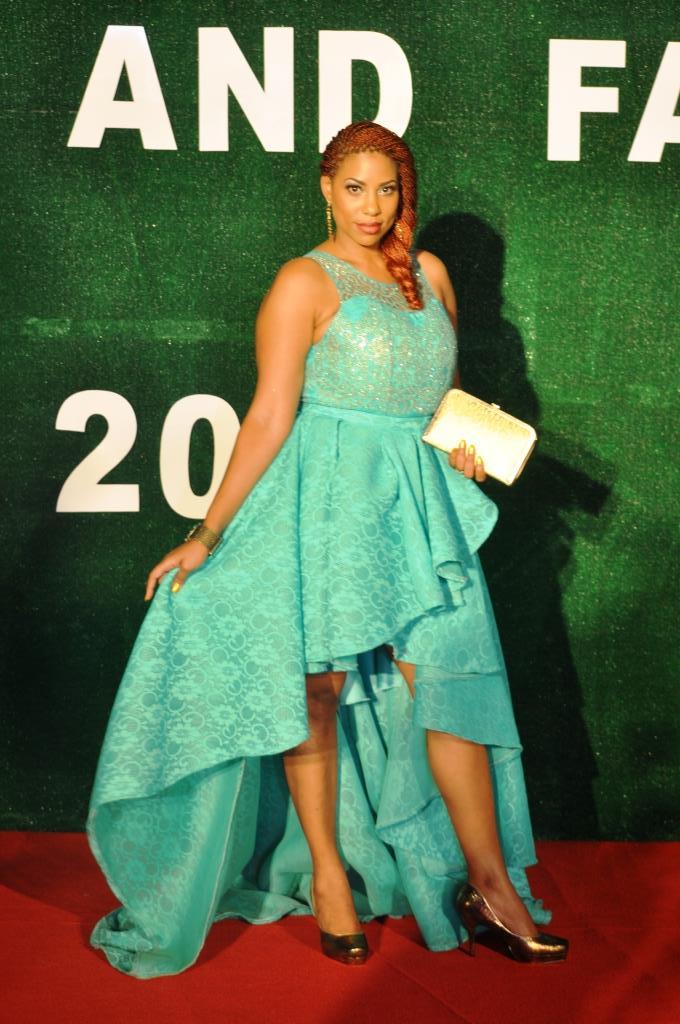 Sasha Ferguson
We always look forward to red carpet looks of this uber-lovely couple fashionista Sasha Ferguson and media personality Mugume Canary. Sasha is wearing a blue dress with perforated detail by stylist-cum-designer Chuck Brian Salvator.  Her makeup was done by Pamela Musimenta. She did her own hair.
Dorah Mwima
It's been a minute since we chanced upon this lovely couple. Former Miss Uganda Dorah Mwima proved that her maternity style game is just as good. She stepped out in a red dress by Viva Collections (located on Mukwano Courts Buganda Road. Shop No. G.08). Her hair was done by Age Salon (located on Ntinda Complex). She did her makeup.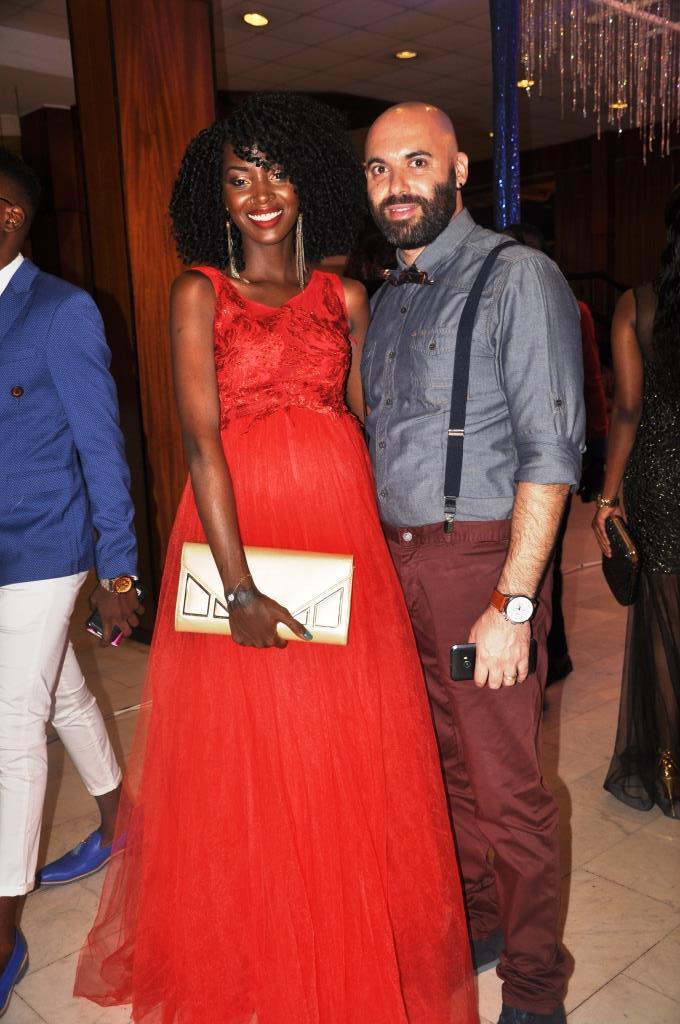 Flavia Tumusiime
If there's anyone who knows how to accentuate her curvy frame effortlessly, it has to be media personality Flavia Tumusiime. She was the envy of everyone in this dress by Fashion Episode (located on Jumbo plaza). Her hair was held in an updo done by Freddies from Freddies Salon while her makeup was done by Marion from Kamikutz at Krsna Mart mall.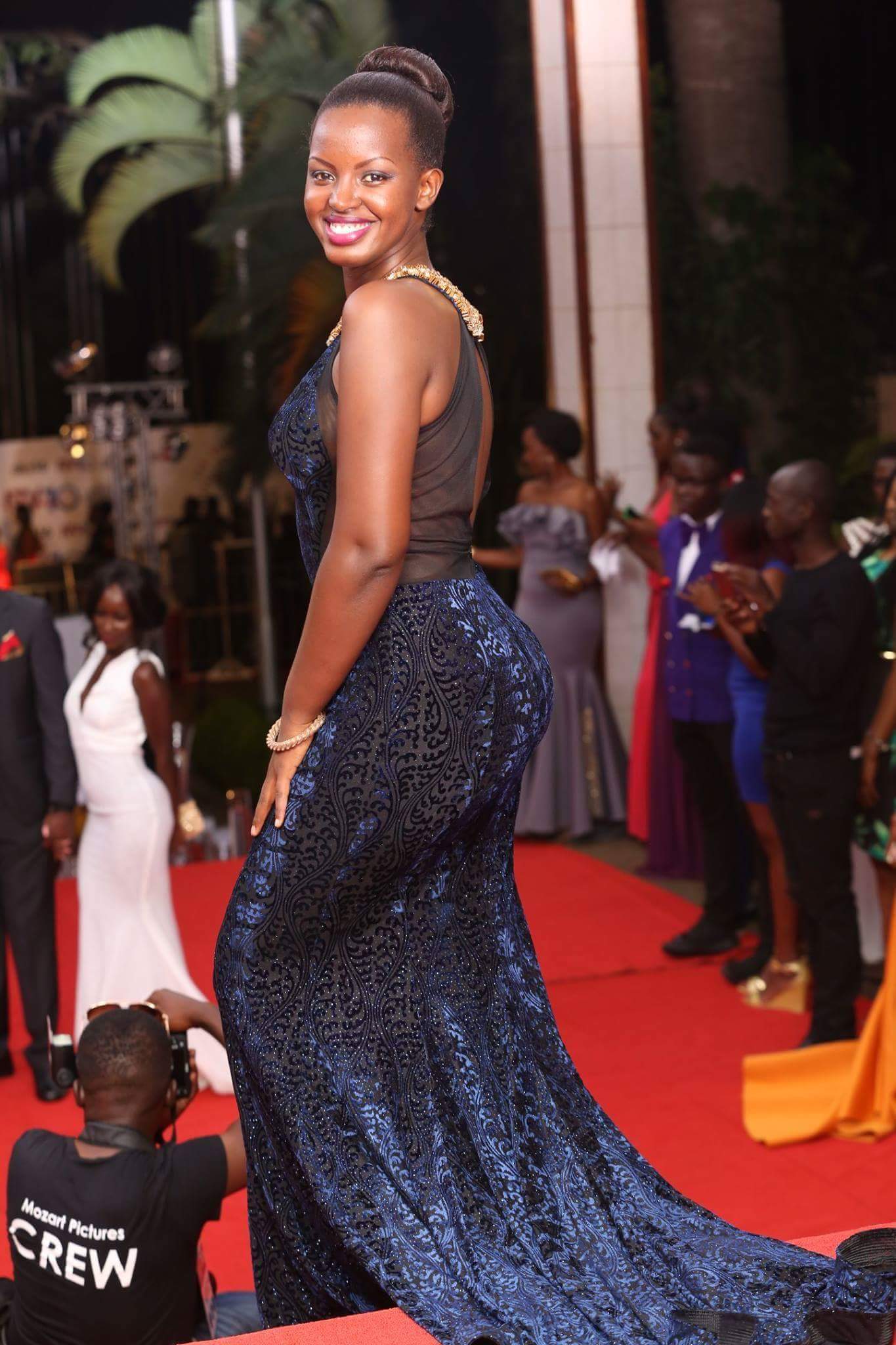 Flosha Shaka
Flosha wore this monochrome outfit designed by herself but brought to life by Miss Fixit by Brenda Nanyonjo. She's Natna Natural Hair's 'short pieces' ambassador, so her hair was done by the brand. Her makeup was done Nahya Shero for Nahya Glam.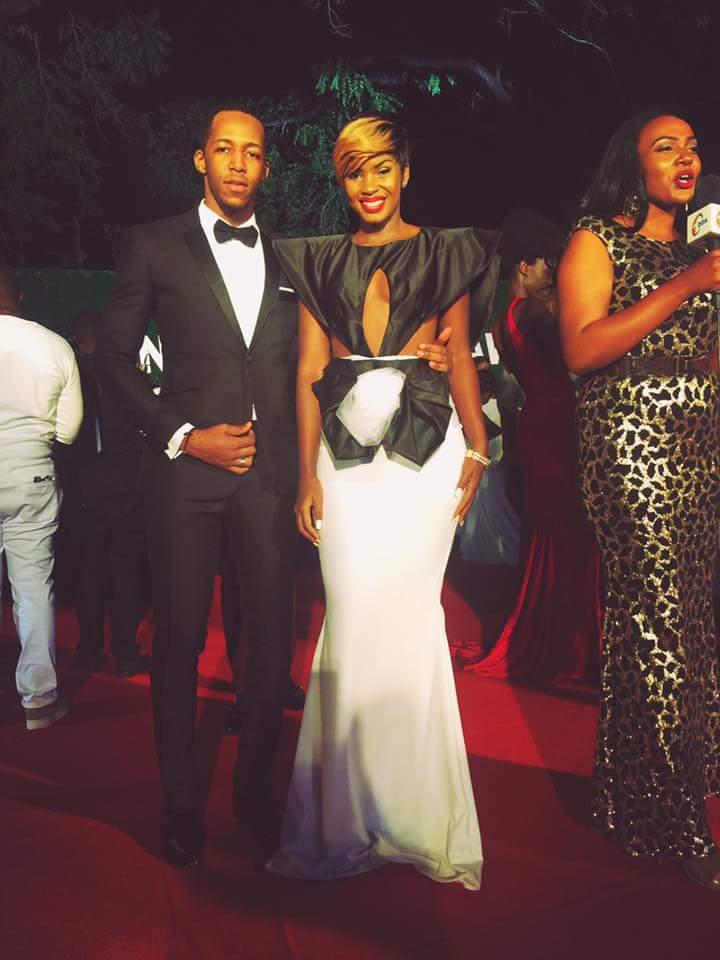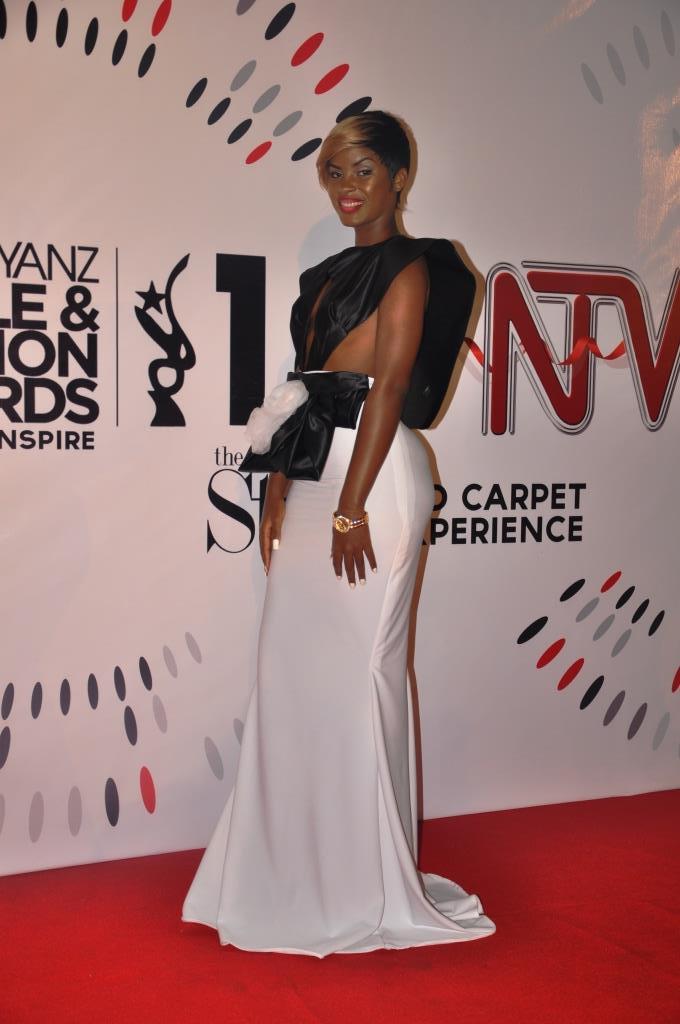 Desire Luzinda
She owned the night in a custom-made black gown with sequin and sheer detail. She took her red carpet style game a notch high this time, inviting her daughter along in an identical piece. There's no doubt Desire Luzinda deserved the award for Best Dressed Female Celebrity. Her dress was designed by Lillian Kyabaki.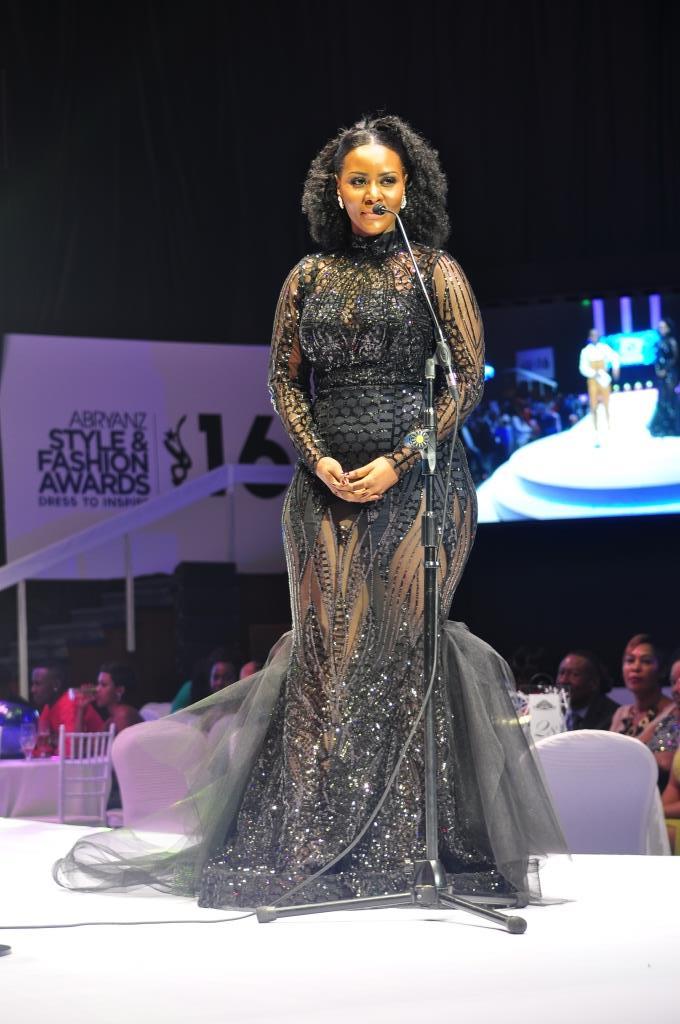 Sylvia Owori
Fashion icon Sylvia Owori wore a cream dress with fringe detail which made her twirl all through the night. The dress was designed by her brand.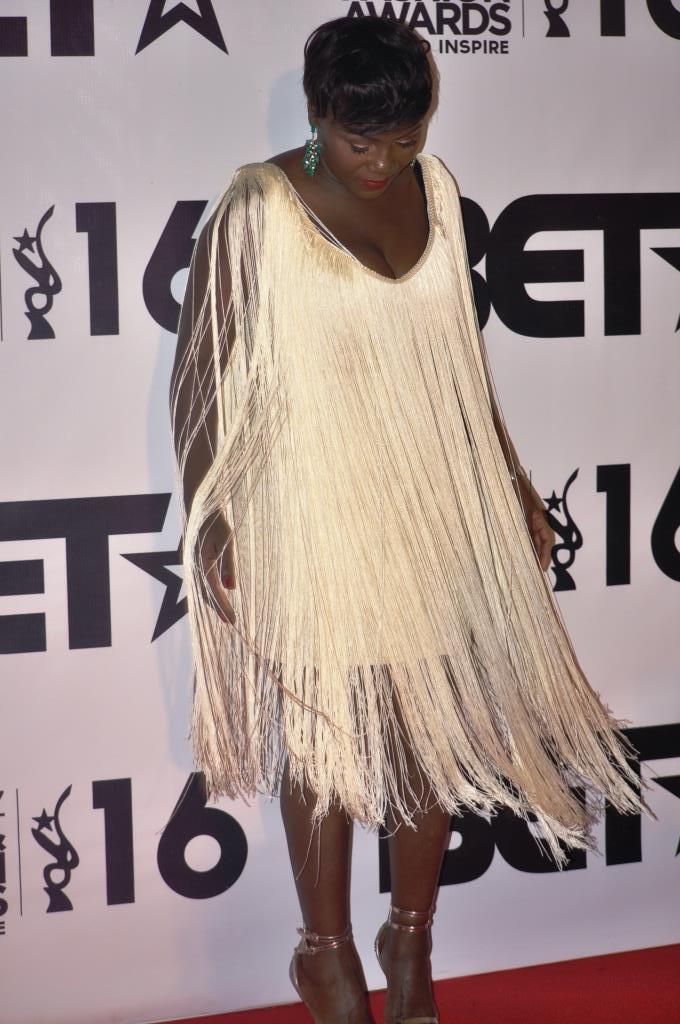 Sally
The actress (she stars in NTV Second Chance) wore this orange number which fit her personal style. She was both elegant and modest. She let her hair be the centerpiece of the whole look.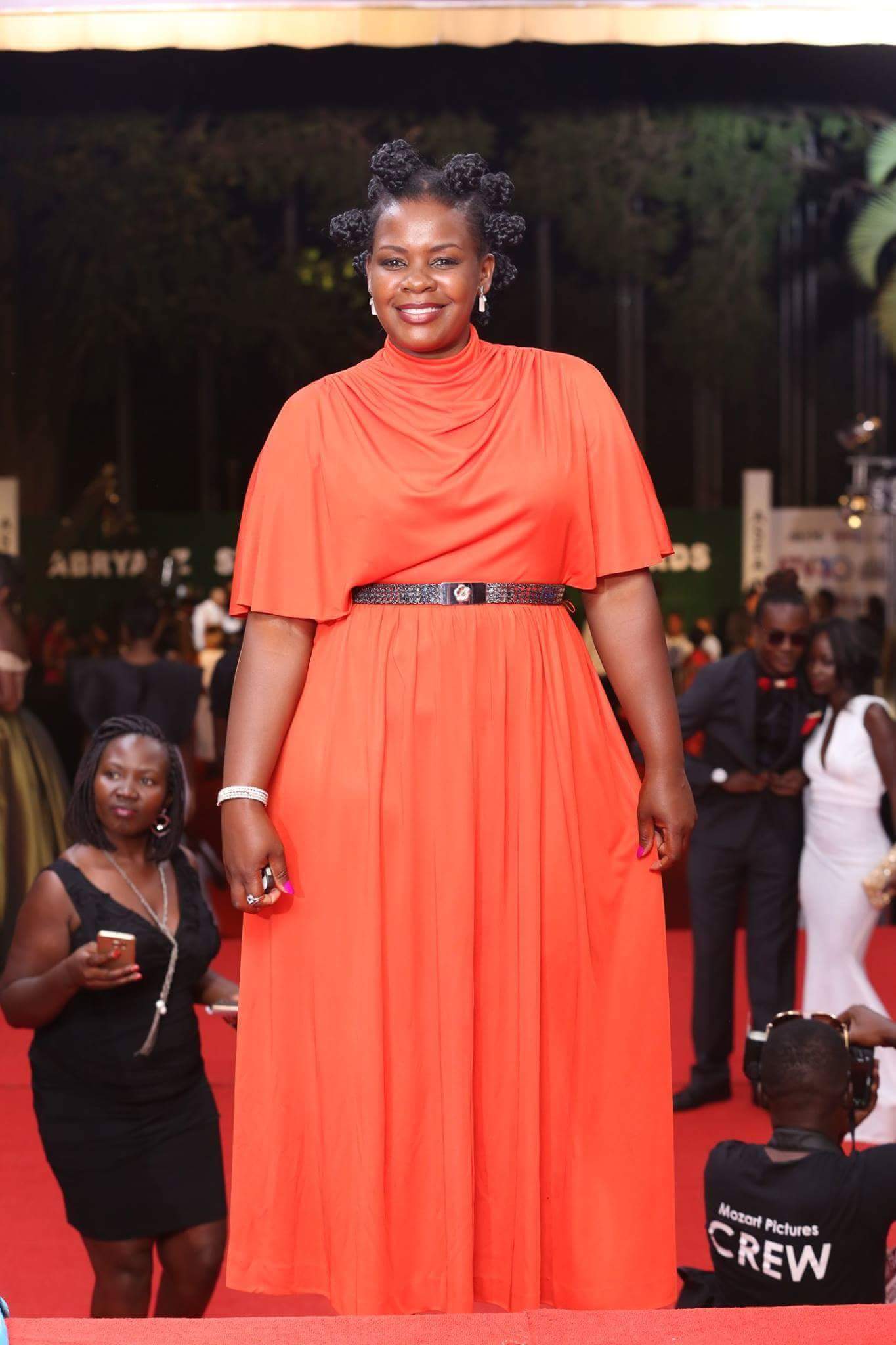 Lucky
Capital FM's Lucky chose this simple printed dress with lace shoulder detail which had a matching headwrap to go. It fit her personal style, and I guess she was very comfortable. Her smile is priceless.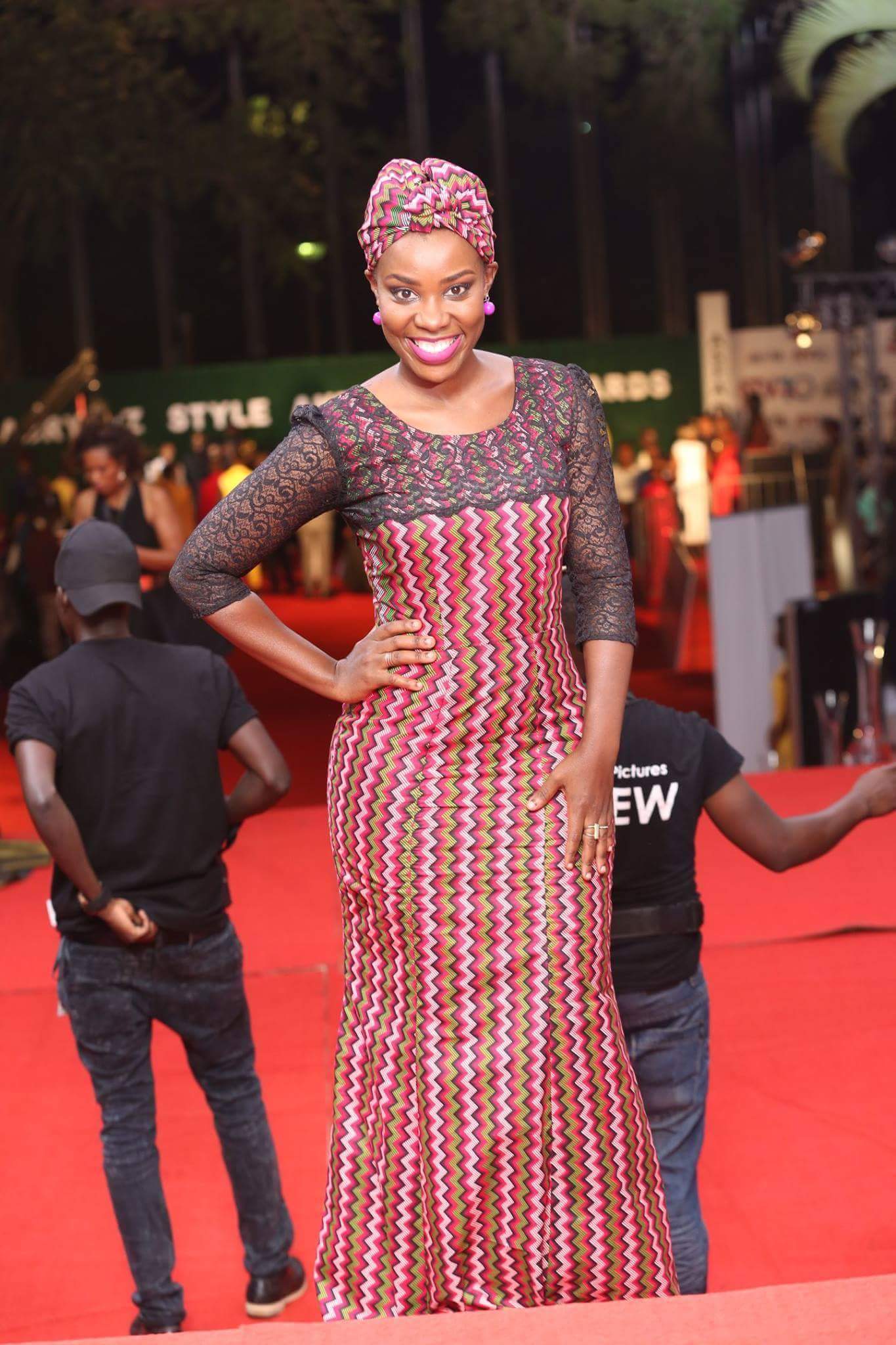 Hellen Lukoma & Leila Kayondo
Hellen Lukoma made a bold fashion choice channeling Kendall Jenner in this dress with a high slit dress going up to her waist. She held her hair in a crown and accessorized it. She designed the dress. did her makeup and her hair. She's definitely made of more.
Leila Kayondo on the other hand chose to cover up in this gown which a touch of bridal and bits of sexy.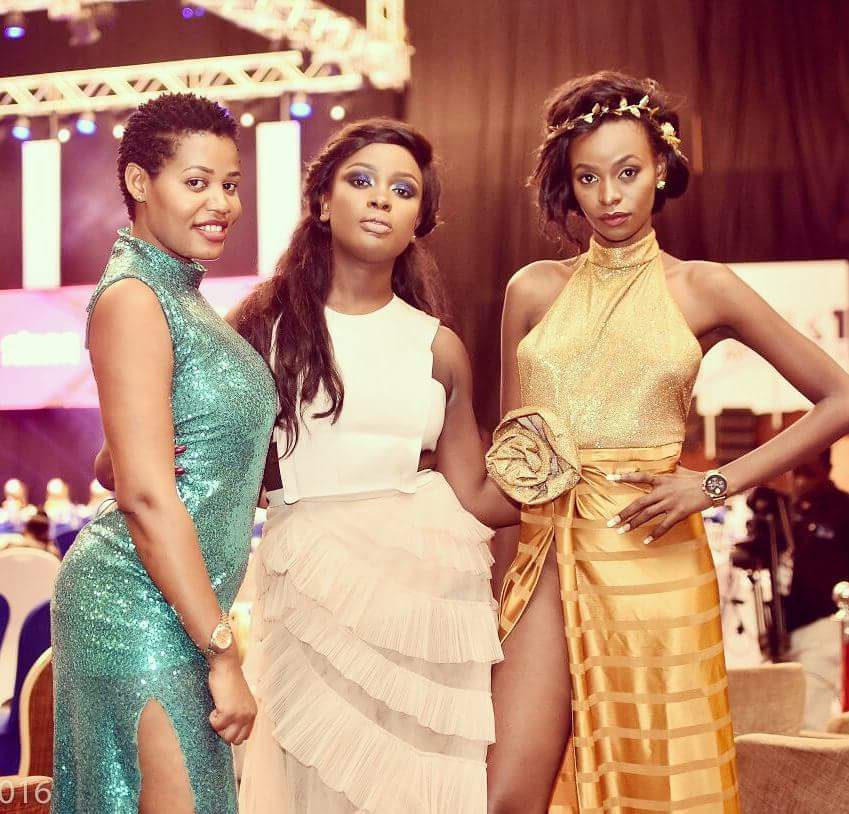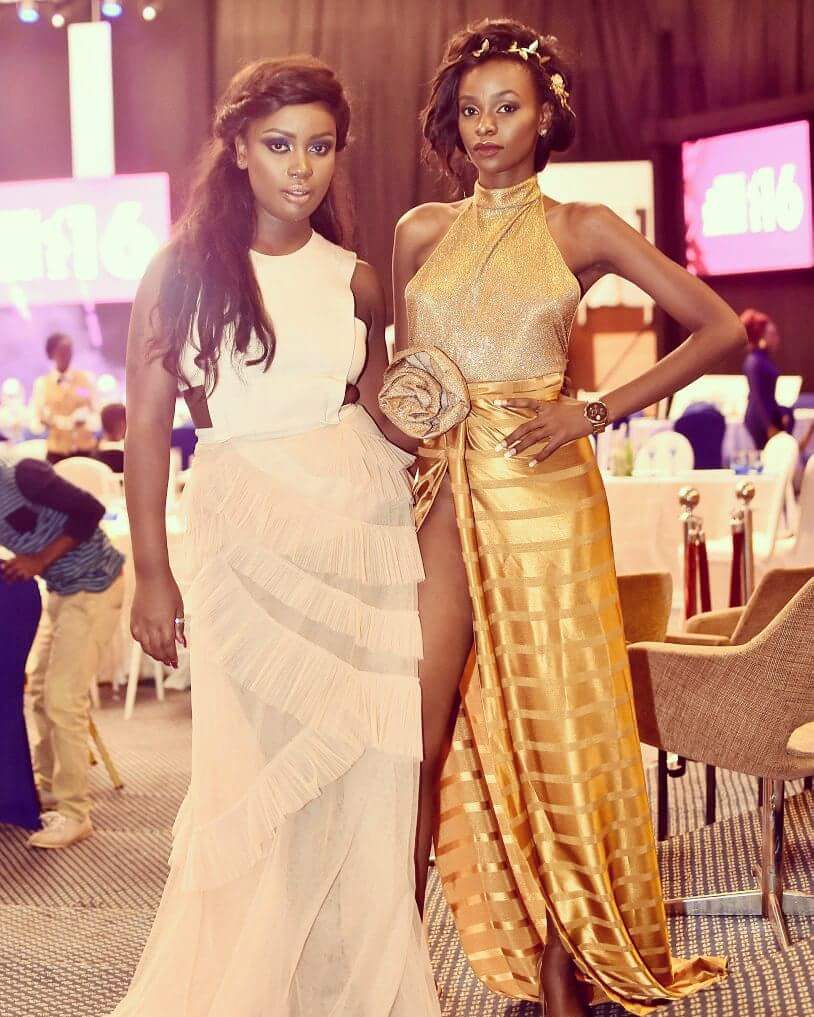 Choose your favourite look and sound off in the message box below.
Photo credit: Facebook/ Instagram/ Howwe.biz
satisfashionug@gmail.com