fashion
Lillian Mbabazi wears floral jeggings and talks about her most exciting moments on Reserved 2
By
|
We all adore Flavia Tumusiime for many things. Everyone of you has their own reasons I'm sure. However we have fallen in love with her even more with her new online show Reserved. This show was launched a few weeks ago and I must confirm that the reception has been worth the hype it got before it debuted. The first episode featured Cleopatra Koheirwe who is a friend of the site (wink wink). The singer dancer and actress talked about her influences and working with movie stars such as Kerry Washington. We loved every bit of it particularly that scene when the peplum clad Flavia tried to interrupt Cleo during her work out session. She used her finger to signal Mizz Flav (her twitter handle) and her crew to hold up. "Babe wait a minute!" she probably said this silently.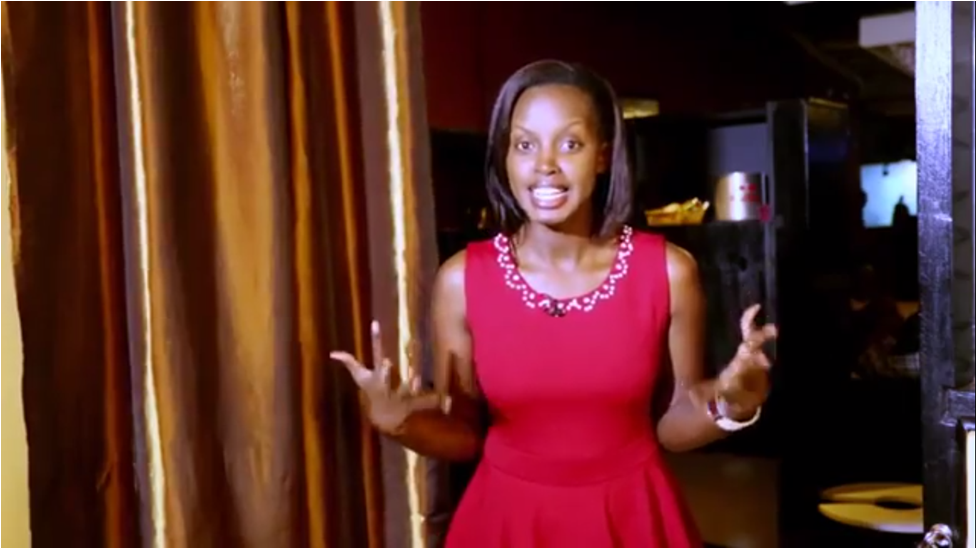 This same drama is no miss in Episode two which was posted last week. Clad in a short red dress, Flavia walks into songtress Lillian Mbabazi as she preps for a show. This time Lillian did not throw her out. The two talked about almost everything from stage fright to Lillian's son. She dished her most exciting moments and they were really 'exciting"!
The former member of the all girl group BLU3 has worked with Wyclef Jean, D' Banj and Akon. She was quick to brag about the fact that she did a song with Wyclef. She also dished her influences and the list included India Arie, Lira, Jill Scot, Charlie Wilson and Efya.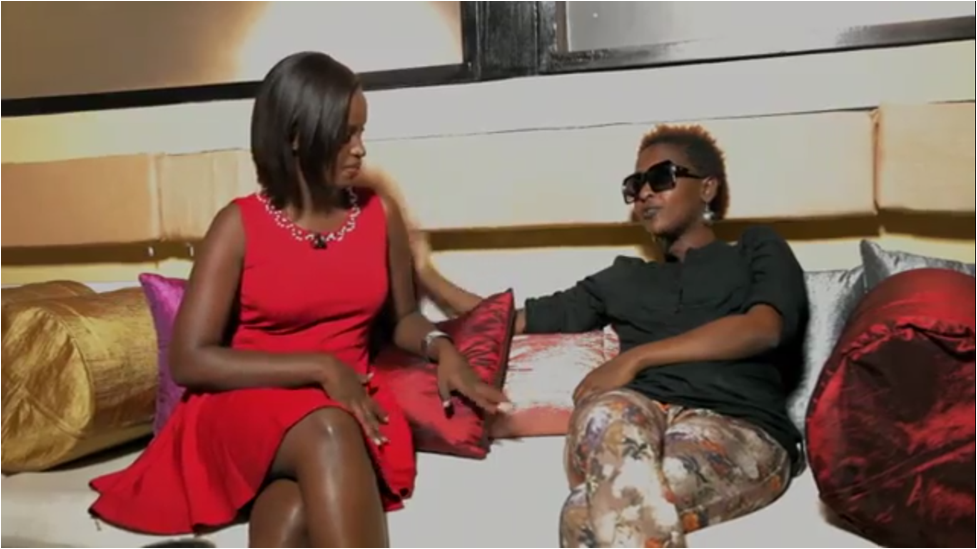 Lillian wore a pair of floral jeggings and matched these with a black blouse. We fell in love with the the jeggings by the way. Flavia on the had hand went for subtle make up (yes subtle not like episode one) and chose a red dress. Her dress is embellished with pearls around the neck. We love the minimalism of the whole look.
The show is exciting as it is fun to watch and the fashion is on point. The direction Flavia is taking is one we at Satisfashion UG find daring. Everything is pretty much going digital and a show like this, is what we have to put on our Must Watch list. We are impatiently waiting for episode three.
You can watch the show here. You call follow up on her previous episode on Flavia's
satisfashionug@gmail.com