Samson Baranga
fashion
How To Be a Successful Fashion Model – Aamito's Model Master Class – Part 1
By
|
Last Sunday was no ordinary day, Aamito and Joram Model Management held the first model master class in Kampala. Aspiring and working models, fashion enthusiasts and the general public descended upon The Square in Industrial area to attend a one of a kind class. During the almost daylong event, tips on how to start a career in fashion and the creative arts were shared by a panel.
The panel included supermodel Aamito Lagum, a team from New York led by makeup artist Tatiana Donaldson, photographer Shane Suban and Jessica Mumford, a dance coach and movement instructor. Others were renowned designer Anita Beryl, actress and media personality Cleopatra Koheirwe, The Observer's Samson Baranga and our own Satisfashionug.com's creative director Hassan Ssentongo.
As Joram Muzira of JMM shared in his opening remarks, it was going to be a class, and indeed it was. There was just so much to learn, not only for models but everyone in the creative arts. Fashion modeling is a dynamic industry, with trends that change almost all the time. How to stay relevant whilst withstanding all the pressure the job comes with isn't for the faint at heart. And, there was no person best placed to front this initiative than Aamito herself.
At the end of the theory sessions, models received practical mentoring from all the spheres of the industry; makeup, photography and body movement. And this they got from the New York team who were far too kind to get their hands dirty and offer their lessons.
Not to be carried away by what was shared, because it was quite a lot, here are a few notes taken from the discussion by the panel.
Joram Muzira Job
Joram opened the session with a brief journey of how he turned from a waiter to a model scout and coach. It's interesting to note that, he too had modeling dreams and stalked the team at African woman just for a spot to model in their pages. Constant NOs from casting directors at the magazine didn't stop him from pursuing his dream, until he got offered the opportunity to help the magazine find models. And then Sylvia Owori spotted and invited him to do casting for the Forever Love fashion show.
"At that point I said, this is my time. I have to make this work. I have to shine," he shared. He obviously did a good job, the jobs started coming in, he registered his business and the rest has been history.
Muzira shared that his scar, which probably deterred all the opportunities he could have gotten as a model is now his pride. Modeling is a cutthroat business, and not everyone is going to make it as one. But, you can still work behind the scenes as a scout or agent, and watch your dreams come true through the careers of other models.
Shane Suban
Shane's story was quite interesting. He wasn't the best student in school. He's Jamaican, and his parents aren't different from the typical African parents here. They really wanted him to be anything but a photographer. However thanks to his persistence, he managed to convince them to buy him his first camera. His life has never been the same since, although it hasn't been easy either.
His tips on how to become to a great photographer are; having the gadgets i.e. camera and computer, using social media and also having the right network of people. He shared an experience where he had to email a photographer's assistant for 2 years before he got a response. You have to keep trying, always.
His tips to models were; development of a good model portfolio which he shared in length, consulting professionals, collaborating with photographers on test shoots and also asking parents or guardians to support you.
"You need a support group to lift you up when things don't go well, and also confidence is very important," she noted.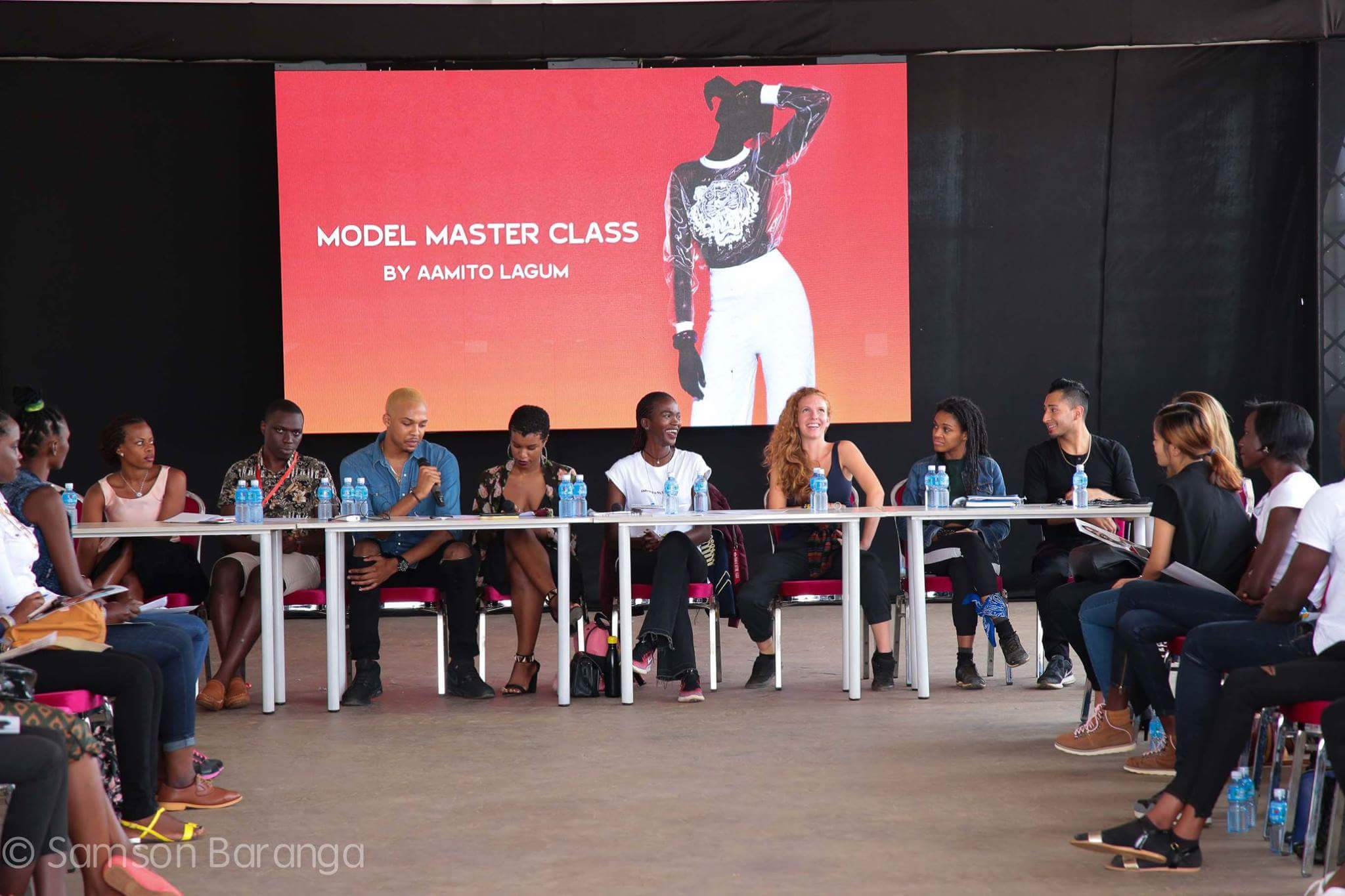 Tatiana Donaldson
This makeup artist from Las Vegas Nevada only got into the business 5 years ago, and before that, she barely knew a thing or two about the business. She had no experience at all, and her first foray into makeup was in retail which wasn't even a good experience. Her life turned around when she moved from Las Vegas to New York to get serious about her career with only 500 Usds in her pocket.
She has however assisted on high fashion shoots for brands such as Elle, Valentino and is booked for the September season of New York Fashion week. Her tips for aspiring makeup artists were; finding a team you can connect and grow with and cited the example of renowned photographer Steven Meisel and makeup giant Pat McGrath who have collaborated on projects for almost 30 years, and lastly assisting established makeup artists as much as possible.
Her tips for models especially when heading for castings were; "always carry a makeup bag with good lipstick and always have groomed eyebrows. Have a clean complexion, just a hint of block powder to clear the oily shine is enough," she shared.
"Reach out to photographers and grow your book, avoid getting to castings with ashy skin, believe in yourself because what you have is enough, always keep time and also there's magic in setting short and manageable goals," she added.
Anita Beryl
The designer shared her experience finding her way into fashion, how she had to tell her parents she was going to South Africa to visit her cousins yet she was headed to design school. Interestingly, the first model she ever worked with was Aamito and it was at a fashion show in Club Silk. Things have changed so much since then, and all she had were tips on how models should treat clients.
"The way you carry yourself is really important. Every job you get is important because you have no idea if it is the picture that will turn your career around. You need to be patient," she shared. "It is important that Aamito you are here as a living example to show aspiring models that you can only succeed if you are humble."
She noted that it is also really important to have tough skin and not be taken down by rejection. Also, she stressed the benefits of looking beyond Uganda as you grow your career, and using every opportunity that comes your way.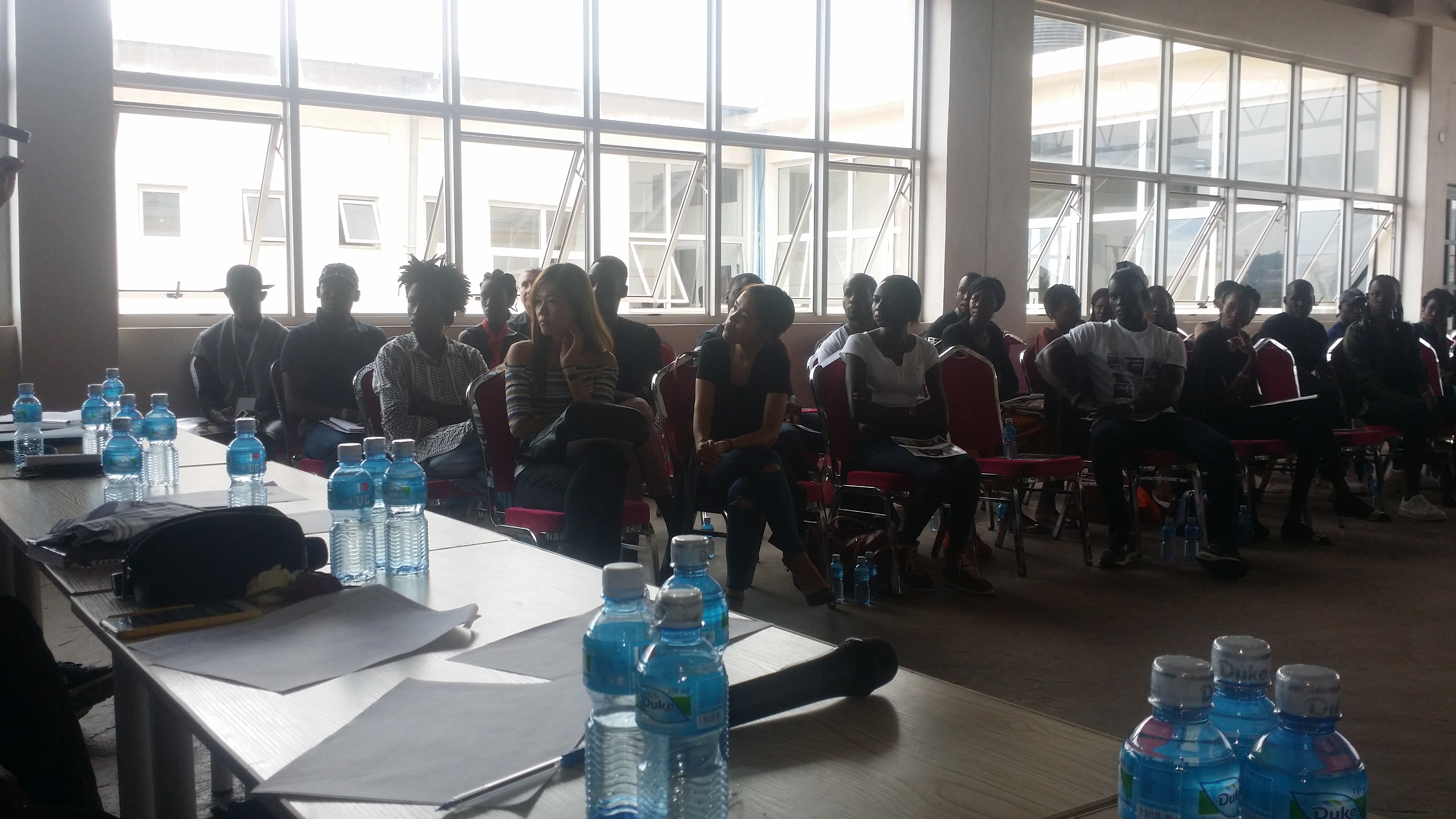 Cleopatra Koheirwe
Cleopatra has done it all, she has worked in fashion as a writer and editor, on TV as a presenter, as a dancer and singer with the obsession and also radio and acting where she is now. She shared her journey and how none of her guardians wanted her to settle for a career in the creative arts.
Since modeling and acting are related, and many models have become successful actresses, her role on the panel was to share how models can use acting to improve their performance on the runway. She shared that "it is important to give your work 100 percent because there's never a second chance and a runway show happens once, there's never a take two."
"Research a lot about what you do. Never limit your potential. Don't burn bridges as you get to the top. Have humility. Never forget where you came from. It might take longer than you wish, but certainly success comes to those who wait."
Perhaps the most interesting part in her submission was when she shared how her mother named her Cleopatra because she was fascinated by a famous actress called Cleopatra Jones. The radio host later landed a starring role in the famous Obsession play titled Cleopatra.
"When she told me why she had chosen that name for me, I realized it actually made sense that I was in the entertainment industry. So, it's important to know the history behind the names we give our children, "she relayed.
See part 2 of this series here.
Photo credit: Samson Baranga/ My Phone
satisfashionug@gmail.com
---
Satisfashion UG was a media partner of this master class.