Emmanuel Bagwana
Modelland
Emmanuel Bagwana on the Success Of '40 Models 40 Days' and The Impact of the Campaign on Kampala's Modeling Scene
By
|
Fashion designer (Eguana Kampala) and former commercial model Emmanuel Bagwana woke up one morning and decided to do a social media campaign that would showcase Uganda's modeling talent. Every day for 40 days, he photographed a Ugandan model and featured the photos on Facebook.
The campaign has since gone viral attracting thousands of views, bringing to our fold more Ugandan models than we thought we knew. Today is day 40, and model number 40 is the award winning Ronald Waiswa. We talked to the brains behind the campaign on its objective, impact and everything in between.
What was the objective of the campaign?
I woke up one day and started the campaign with the objective of showcasing Uganda's modeling talent while giving them an insight of what happens at a professional photo shoot. I did an open casting, and asked models to apply. I asked them to come wearing jeans and a white t-shirt to give it a high fashion element. I've been sharing the photos on social media every day for 40 days.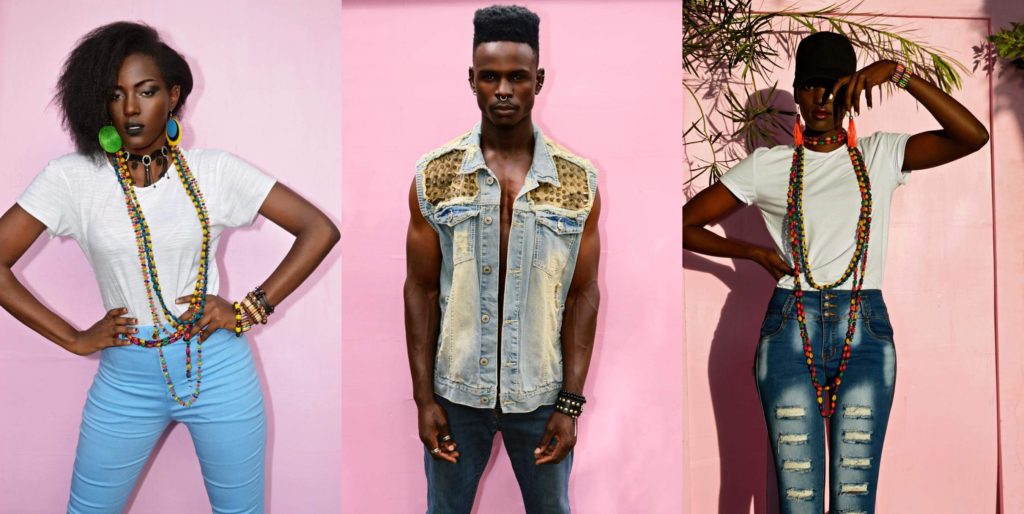 How were the models selected?
It was an open casting. We invited all models. Of course some didn't make the cut. Models who didn't seem professional were let go. I had to treat them like models are treated professionally everywhere in the world. Things like punctuality were not compromised on.
Take us behind the scenes of each shoot. How much work was involved?
I did the photography, editing and retouching. All a model needed to do was to show up in a white t-shirt and jeans and be the best they can be in front of the camera. Models had to do their own styling and make up. I wanted to showcase some new designers alongside the models, so some models were styled by designers like it happens at an editorial shoot.
Today you unveiled model number 40 who is Waiswa Ronald. Just last weekend, he was named East African model of the year at the Swahili Fashion Week Awards. Was this coincidental?
It was purely coincidental. I tabulated the list of models depending on when they sent their details in. Each model had to share a small bio which was a way to let people into the life of the model. So, I can firmly say he was meant to be model number 40, right from the start.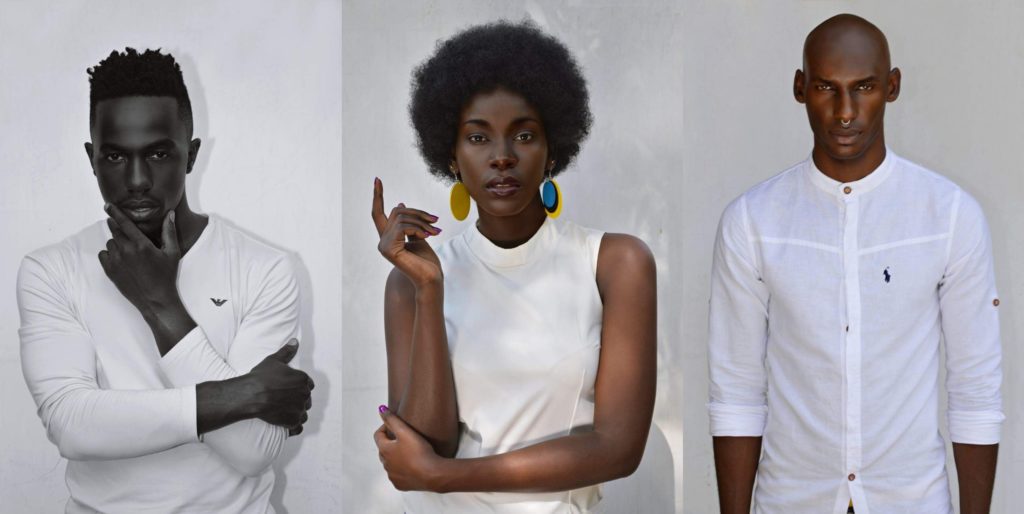 What was your experience working with him?
I must say he's quite professional and a perfectionist. He's the kind of model who won't leave work half way done. He'll do anything to achieve the client's vision. I really enjoyed working with him.
Did you have any favourite models?
I actually enjoyed working with every one of them. I met so many models, and with everyone came new energy and vibe. Of course as a designer, I have my own look and the models that fit into it, naturally were easier for me to photograph. But, generally I enjoyed working with all the 40 models.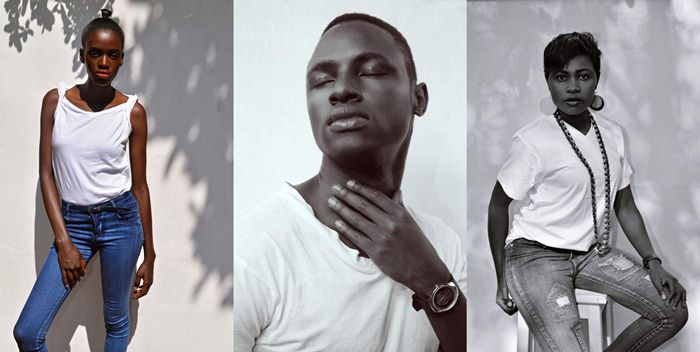 After working with 40 Ugandan models, what can you say about the work ethic of models in Uganda?
Generally Ugandan models are great to work with. They are passionate and really creative. Each model had something very special about them. On the negative, many models didn't have a clue of the modeling category they're best suited for. It's important for a model to know if they are best at commercial, editorial or runway . Some insist they can do one, yet they are most suited for the other. However, I tried to avail that information to all the models I worked with on this campaign. I hope they can pass this on to their colleagues. Punctuality was another issue. Some models were let go because of that.

Have you achieved what you hoped to get out of this campaign?
Definitely! The campaign went viral, and I met so many models. As a designer, I now have a huge pool of talent from which I can pick and work with. Some of the models I had never met, others I knew but had never gotten the opportunity to work with. So I've basically gotten more than I bargained for.
As a designer and former commercial model what tips do you have for aspiring models?
It's simple, they need to be professional.
1. As a model you need to be reliable. If a client asks to work with you, you have to be the kind of person that will be available on time. Also being punctual is very important in this business.
2. You need to invest in yourself. Invest in a good skin care regimen and wardrobe if need be. Clients prefer to work models with glowing skin. Not perfect, but skin you can retouch without much work. Avoid things such as smoking and heavy drinking, as they have a negative effect on the skin.
3. Models also need to educate themselves on the industry. You have to know designers' names and their work. Some designers will prefer a risque look while others will go for conservative. You have to do the research and equip yourself with that knowledge.
So what's next for you after this campaign?
The campaign hasn't come to an end yet. After today, I'll post each model's best picture and run a poll on Facebook. The model with the highest score will win a free high fashion shoot and a clothing item from Eguana Kampala. So, look forward to that.
I'm planning to do something new, but still centered on the business of fashion models. I'll also be shooting my new look book very soon. So, I guess models are still going to be seeing more of me even after 40 Models 40 Days.
Photos by Emmanuel Bagwana
Check out the campaign Facebook page here.
hassan@satisfashionug.com