Joseph Manglaviti
Designers
Designer To Know: Anyango Mpinga
By
|
Anyango Mpinga is a luxury Kenyan brand synonymous with elegance, authenticity, and style. Formerly Kipusa Clothing.
Anyango Mpinga was born and raised in Nairobi, the land of cool waters. Formally trained in media studies, she graduated with a Bachelor of Arts Degree in Social Communication with a major in Radio Production. Her professional engagements in multi-cultural environments; working as a Radio Presenter and working in Advertising grew her love for artistic expression.
While serving as Project Director for the first edition of Hub of Africa Fashion Week in Addis Ababa in 2010, and playing host to some of Africa's fashion talent, she was inspired to take her love for fashion beyond a hobby which she enjoyed. She returned to Nairobi thereafter and started her clothing line Kipusa in 2011.
Her vision was to create a brand that is synonymous with elegance, authenticity and style. She re-branded and launched her eponymous luxury brand Anyango Mpinga in December 2015. Anyango's influences are drawn from her spiritual life as a Bahá'í, her love for the arts, her travels and her rich multi-cultural heritage, weaving a tapestry of modern and traditional elements to create luxurious, limited edition, ready to wear pieces that are authentic in design and timeless in appeal.
The designer is part of a growing global movement, which believes in slow fashion. Her brand does not follow the typical fashion cycle, where clothes are produced at a low cost for several seasons throughout the year. Her brand promotes socially responsible consumption of garments, focusing on high-quality local production and making clothes that are not necessarily tied to a fashion season.
Her new collection 'Proverbial Dreamer' is receiving rave reviews. She was interviewed by Vogue Italia. Check out the interview here.
The interview was followed up by a photo shoot. See some looks from the shoot.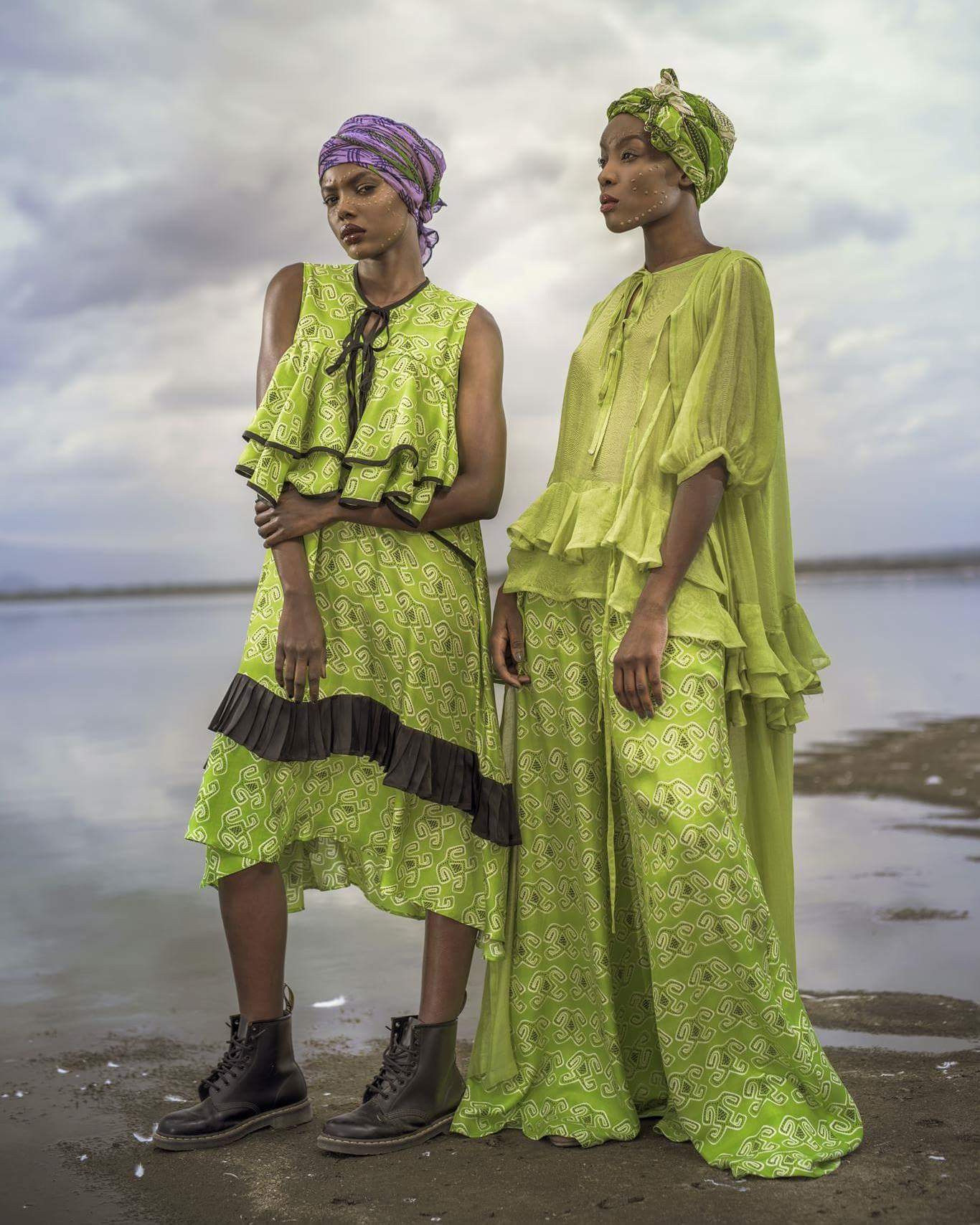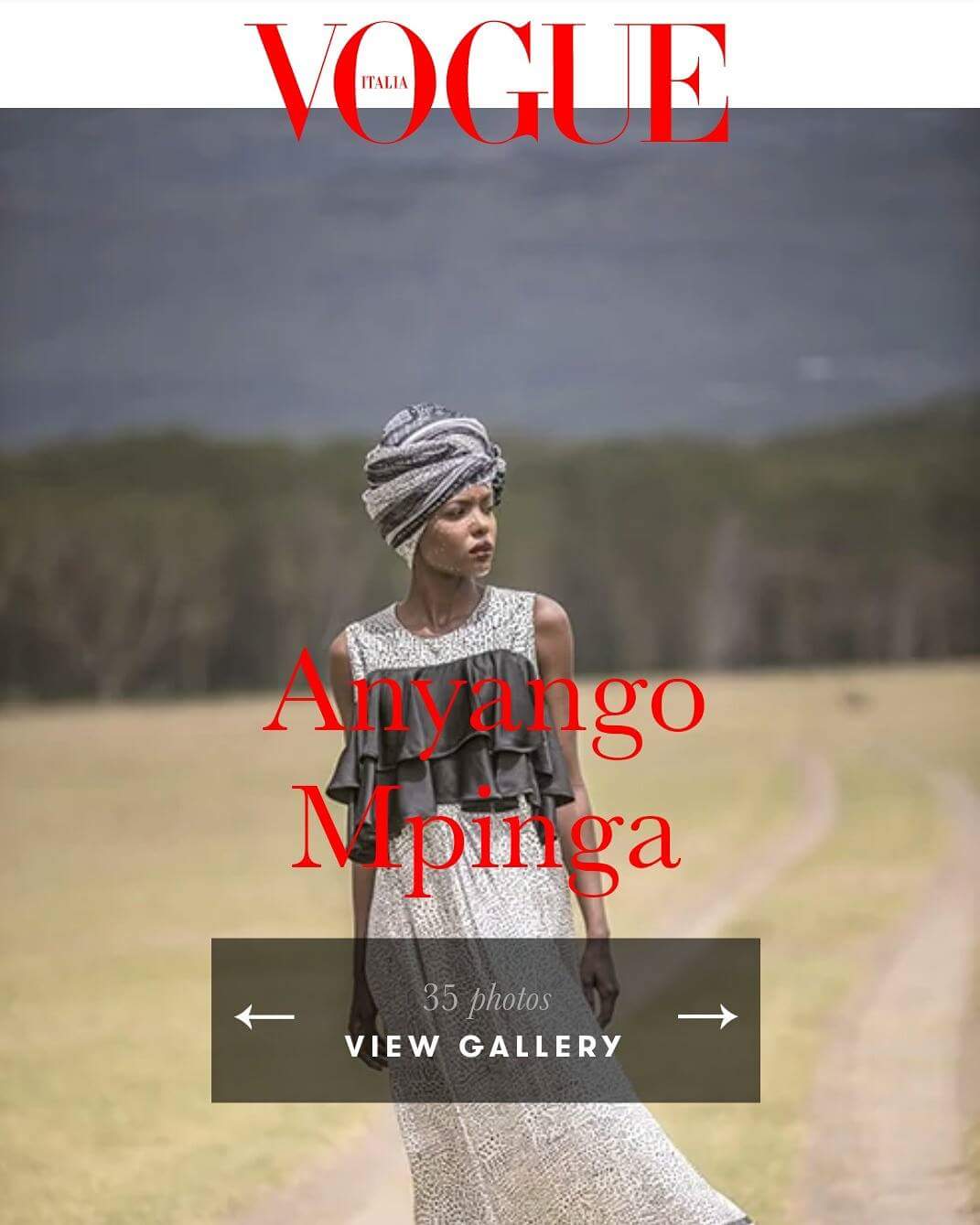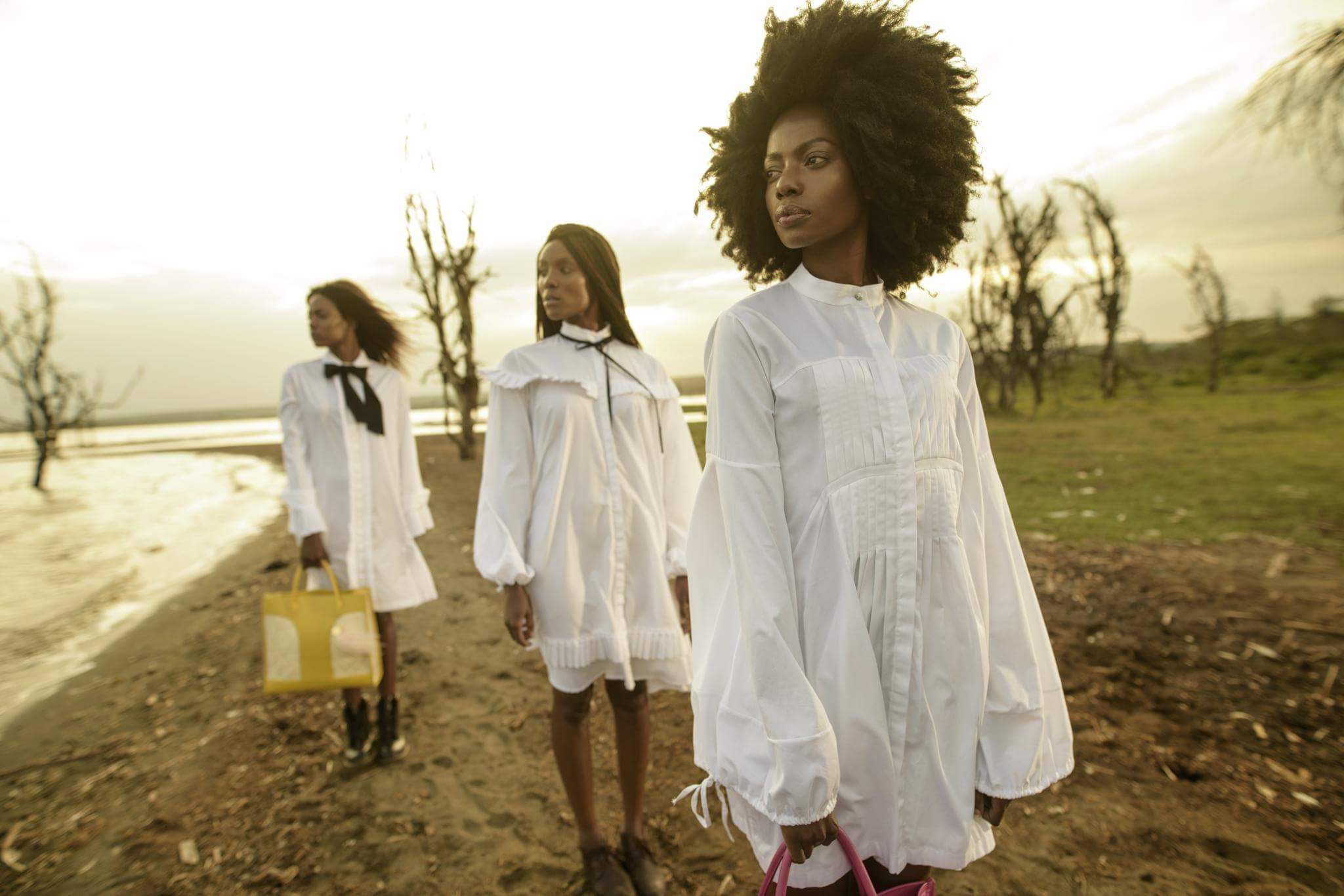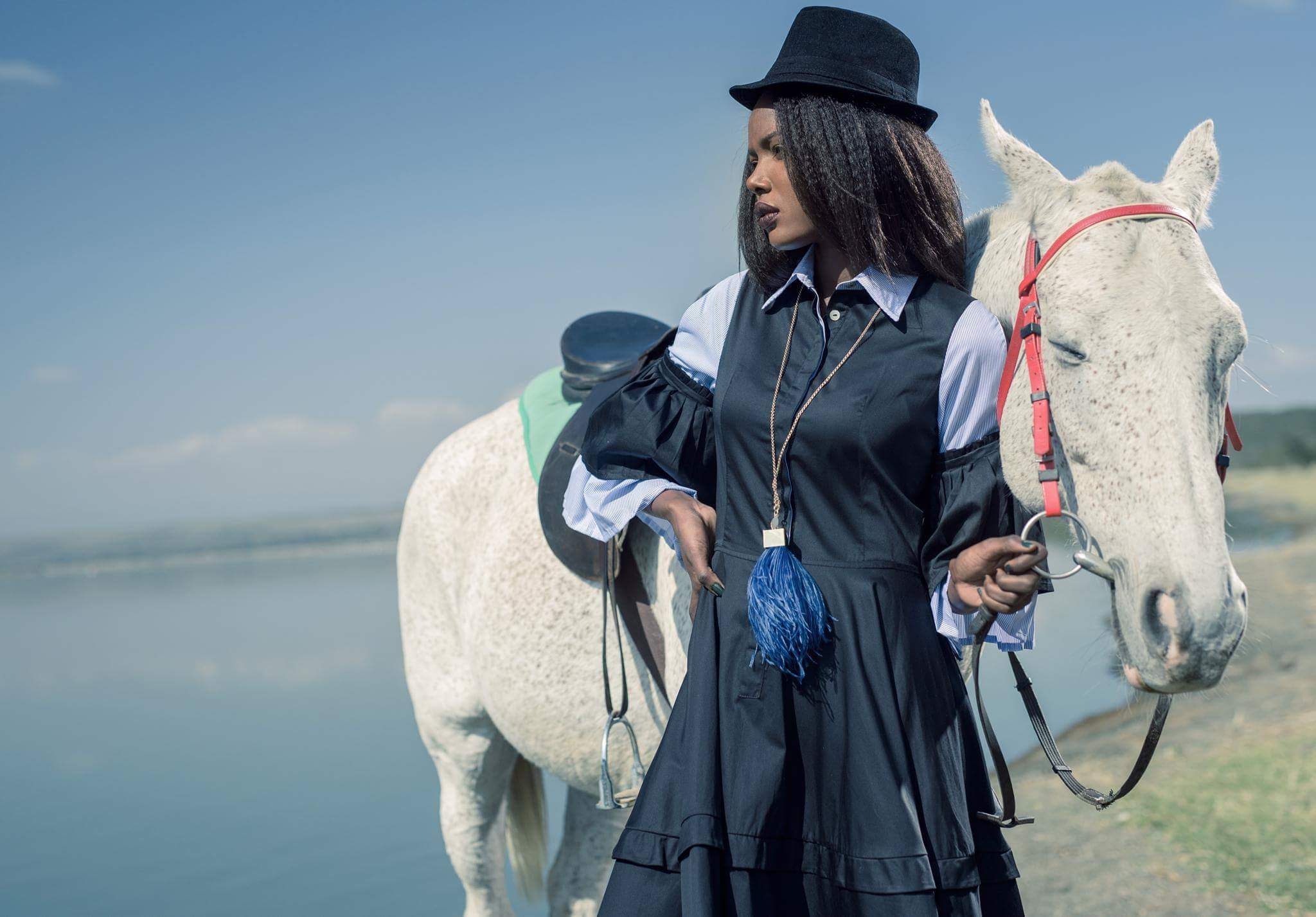 See the full shoot here
Photographer: Joseph Manglaviti (Clique Photography Mauritius)
Stylist: Sunny Dolat
Make Up Artist: Sinitta Akello
Hair: Diana Akech Custom Wigs
Location: Serena Camp Lake Elementaita Kenya
Models: Mary Esther, Laura Anjili, Mauryne Theo
satisfashionug@gmail.com