Fashion News
Abryanz Style & Fashion Award Winner Zeddie Loky is Set to Launch His Men's Wear Line in Nairobi
By
|
Holder of the 2016 title for the most stylish African male in the diaspora by Abranz Style and Fashion Awards, and globally acclaimed men's wear designer Zedekiya Lukoye popularly known as Zeddie Loky is hosting Kenya's first men's wear exhibit at the Simba Corp Aspire Center in Westlands as he unveils his Narok NYC men's wear line on June 30th Nairobi.
The show will uniquely match the ultimate home coming of the style icon who was born and raised in Kenya before moving to New York where his fashion talent flourished to global recognition.
"You'll never take off your shirt-" is Narok NYC's promise to you.
Narok NYC is true bespoke/ made-to-measure craftsmanship. The Simba Corp Aspire Centre venue will incorporate an exciting concept that creates an elegant environment to enjoy a top of the line runway show that'll match the Narok NYC brand. This will be ideal for a Vogue show and a perfect match for Zeddie who draws inspiration from his Kenyan heritage while drawing in modern distinctions to create timeless pieces. Guests will also get to meet and greet him as well as place orders tailored to individual measurements. He dares to guarantee a perfect fit. Every time.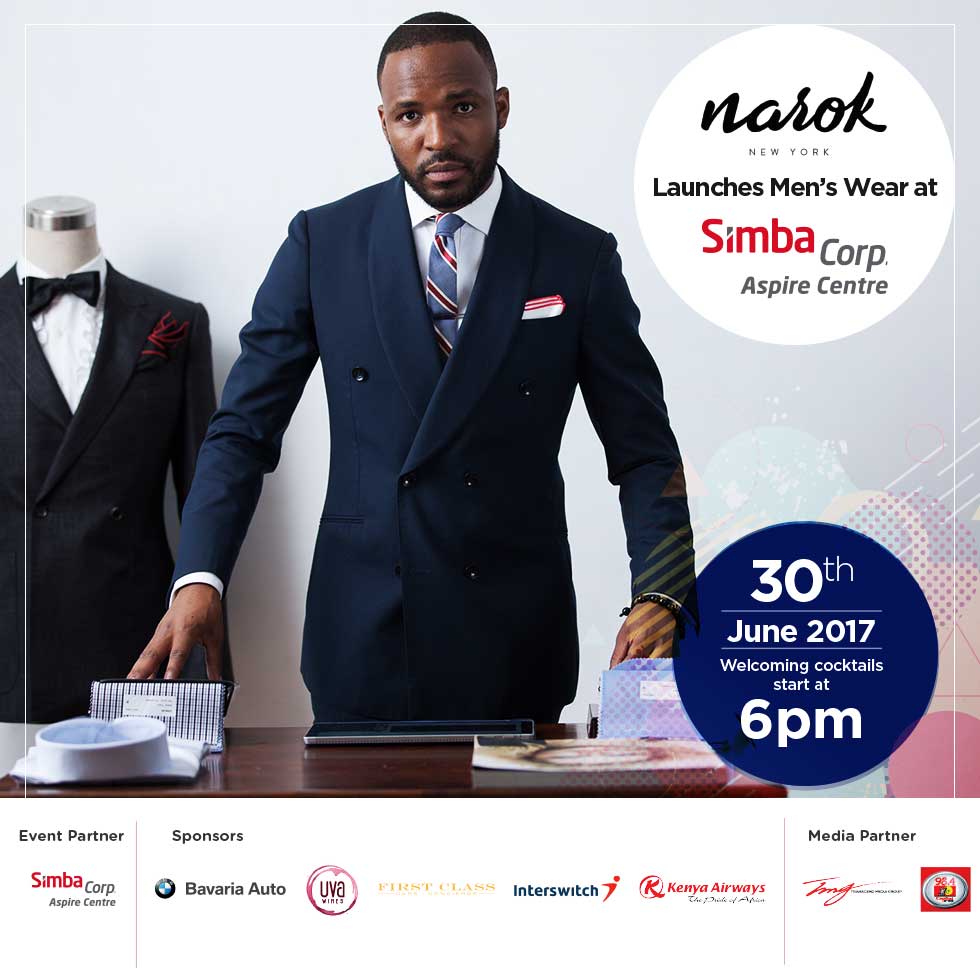 Last year in December, Zeddie was in Kampala to receive his award for the most stylish African male in the diaspora at the annual Abryanz Style and Fashion Awards. In 2015, he became the Director of Bespoke at 3×1, one of the top 10 denim stores in the world. He has worked closely with New York fashion mogul, Alexander Nash and other key globally recognized fashion icons. His unique style reflects both his Kenyan roots and his influence from the west. Key prominent individuals and Hollywood celebrities will be flown in for the event.
This event is undoubtedly set put Kenya on the fashion map in Africa and abroad.
satisfashionug@gmail.com